UXContent Strategy: Growing Revenue in Mobile Bookings

Booking TaskFlow Re-Design - Alaska Airlines' Mobile App
_
UX Content Strategy /6-Step UX Process



Margaret Seymour
~NN/g UXc
UC Berkeley ex Content Strategy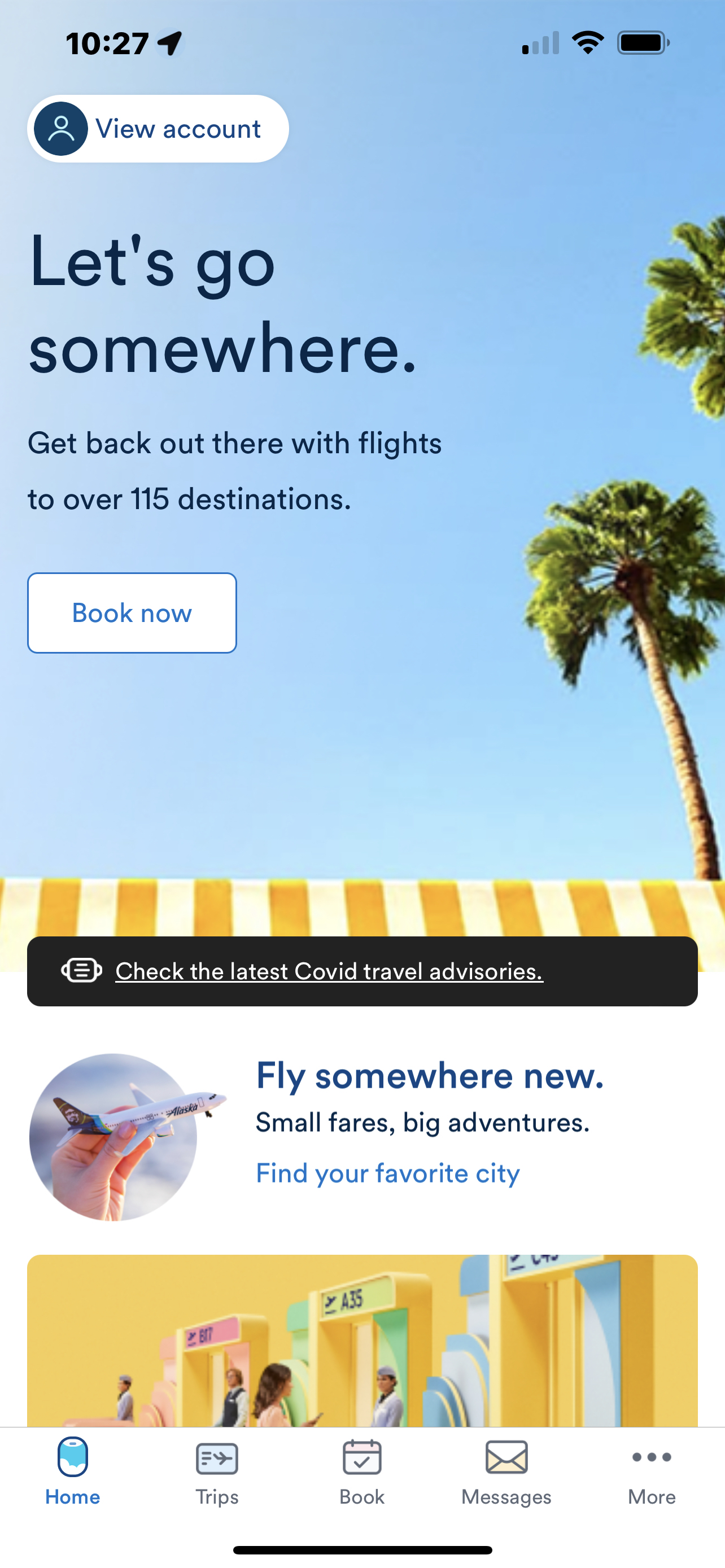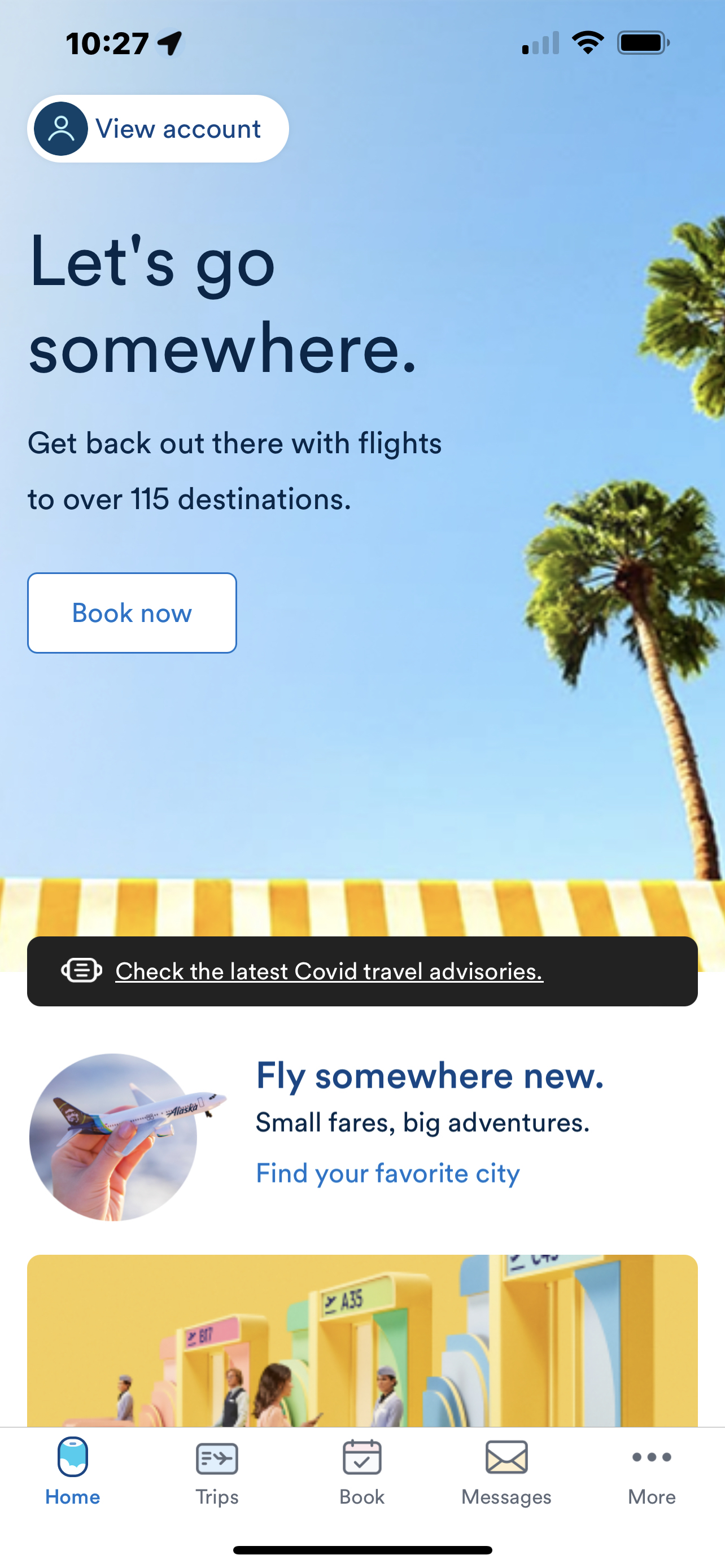 Summary
Audited content to propose improvements in the booking task flows of Alaska Airlines mobile application

Captured and critiqued the content on 24 screens following UX principles

Added design questions for generate design-thinking, in a slide deck
Then I defined prioritization categories

Used definitions to establish priorities

Priorities determined my order-of-build recommendations
Next, analyzed competitors' task flows in the Priority areas for a benchmark

Chose United Airlines mobile app

Focused on 6 most effective screens of content

Then I modulated the tone

Edited content to make it more scannable

Presented design insights

Scenario: The Engineering team is migrating everything attached to booking to a new stack. This creates an opportunity to update the booking design.
Role: Lead UX Content Strategist
"Your PM encourages your design team to think of, and prioritize, modest improvements, with regard to how people understand the change policy (since pandemic stuff is creating a lot of flight changes). You own the content strategy."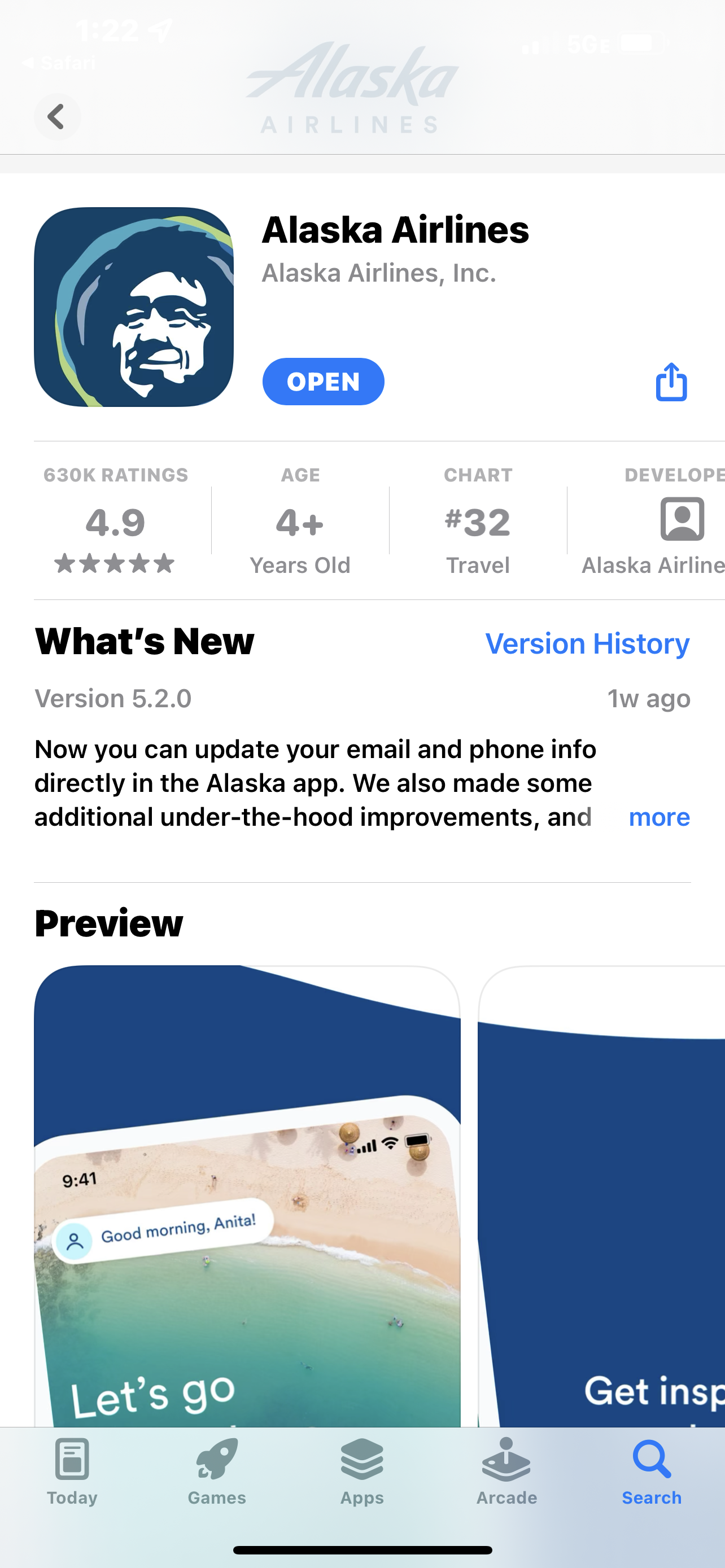 User Goal and Task Flow
Goal: Choose a destination on your favorite airline using their mobile app.
Task: You're shopping for a flight to your dream vacation destination. You want to know about change policies before booking.
Audit success factor
Choose a User Goal that requires the critical task flow, or where drop-off is high. Here they were given.
Capture 26 screenshots—each step of users mobile booking task flow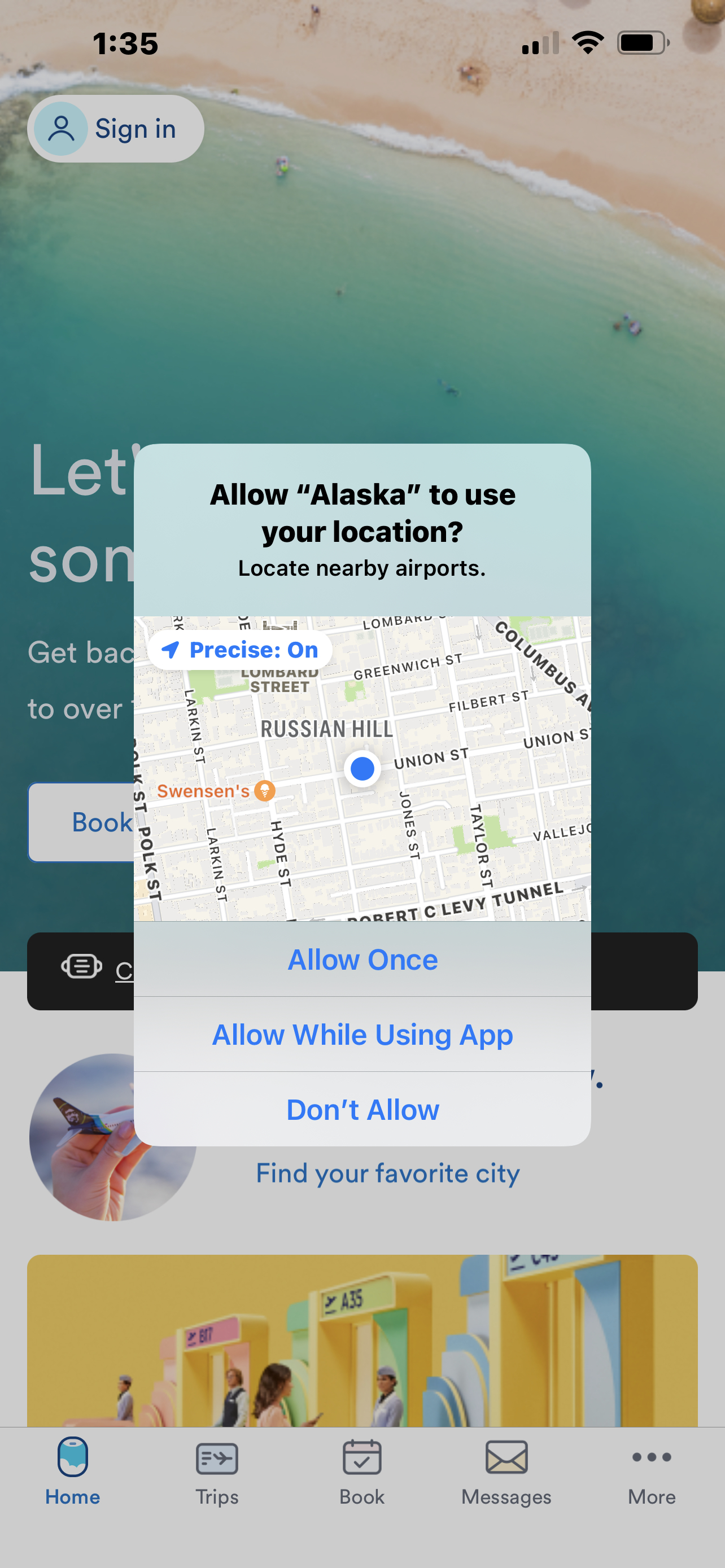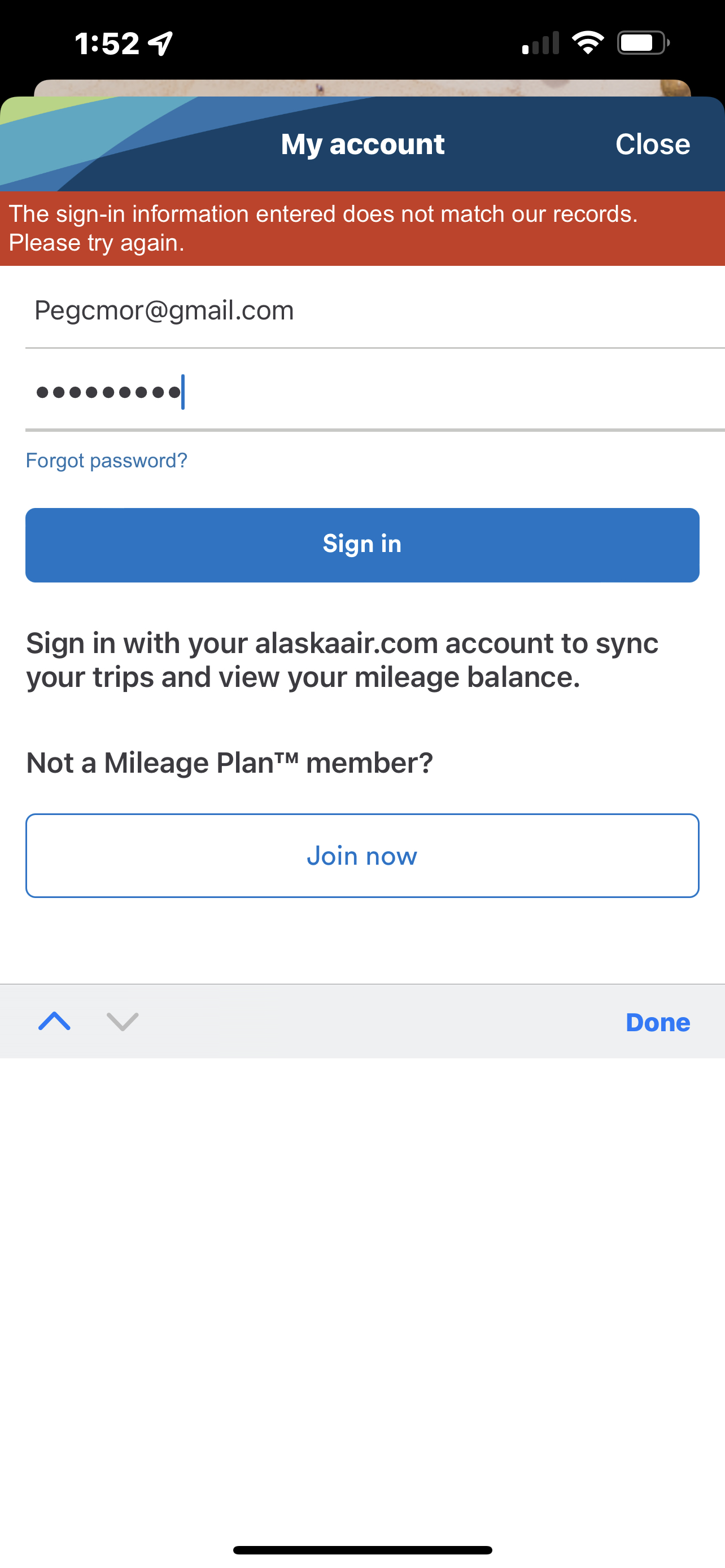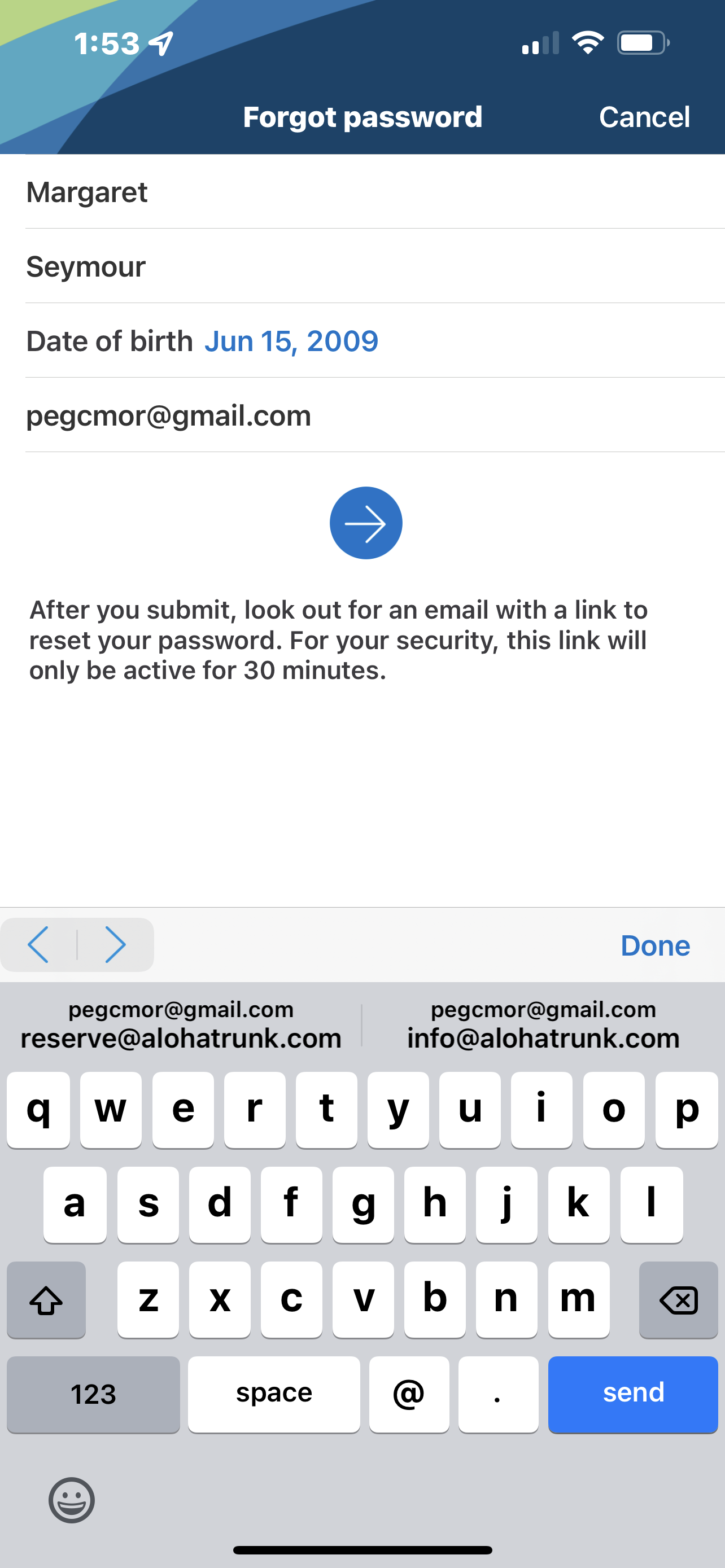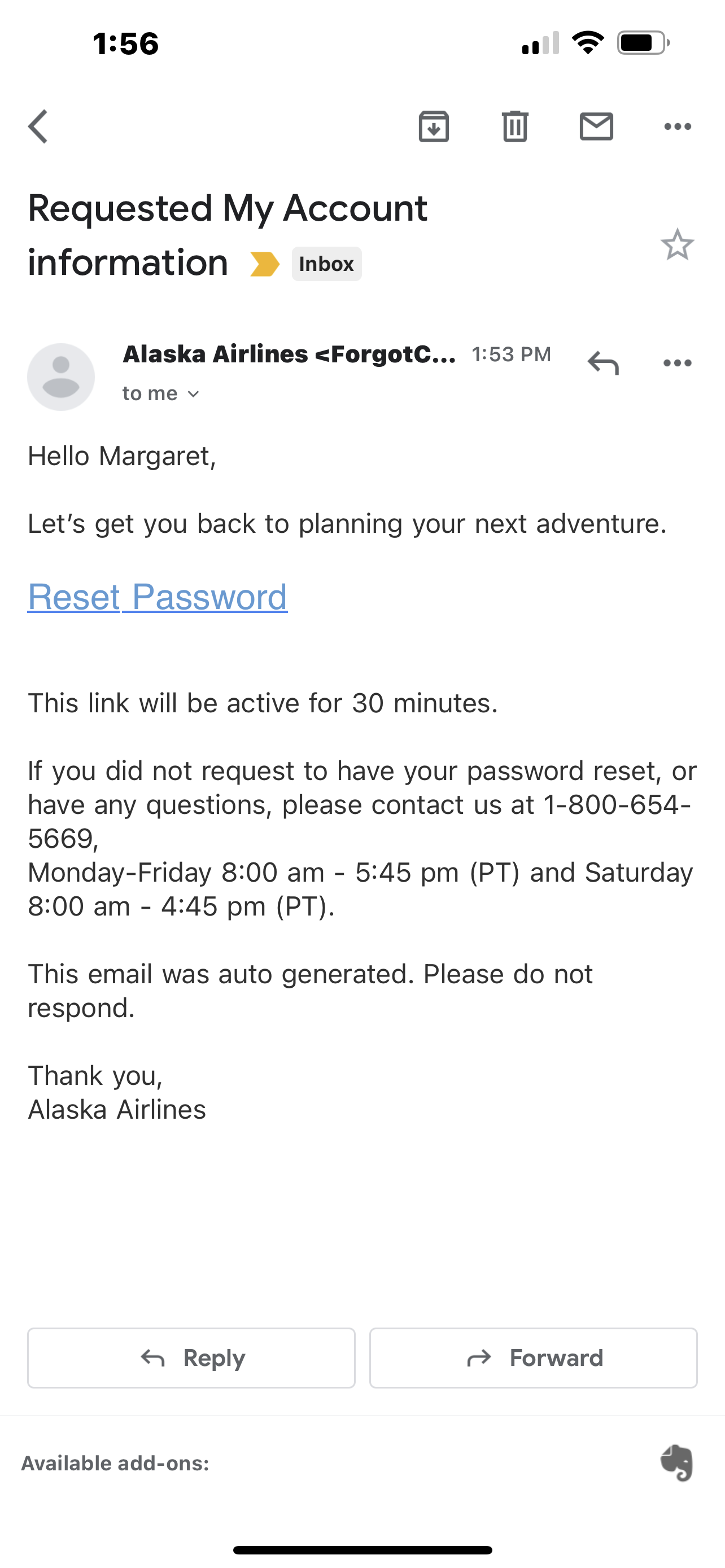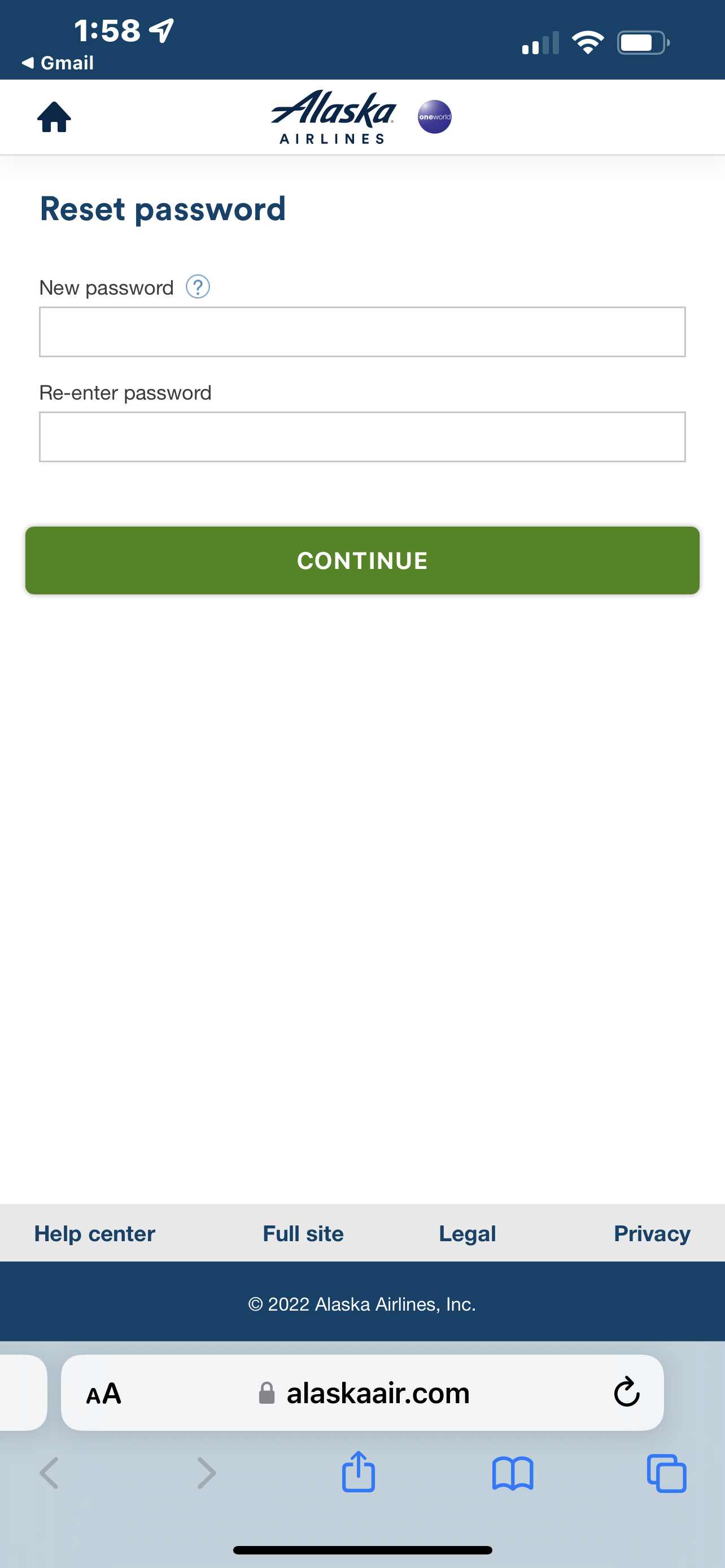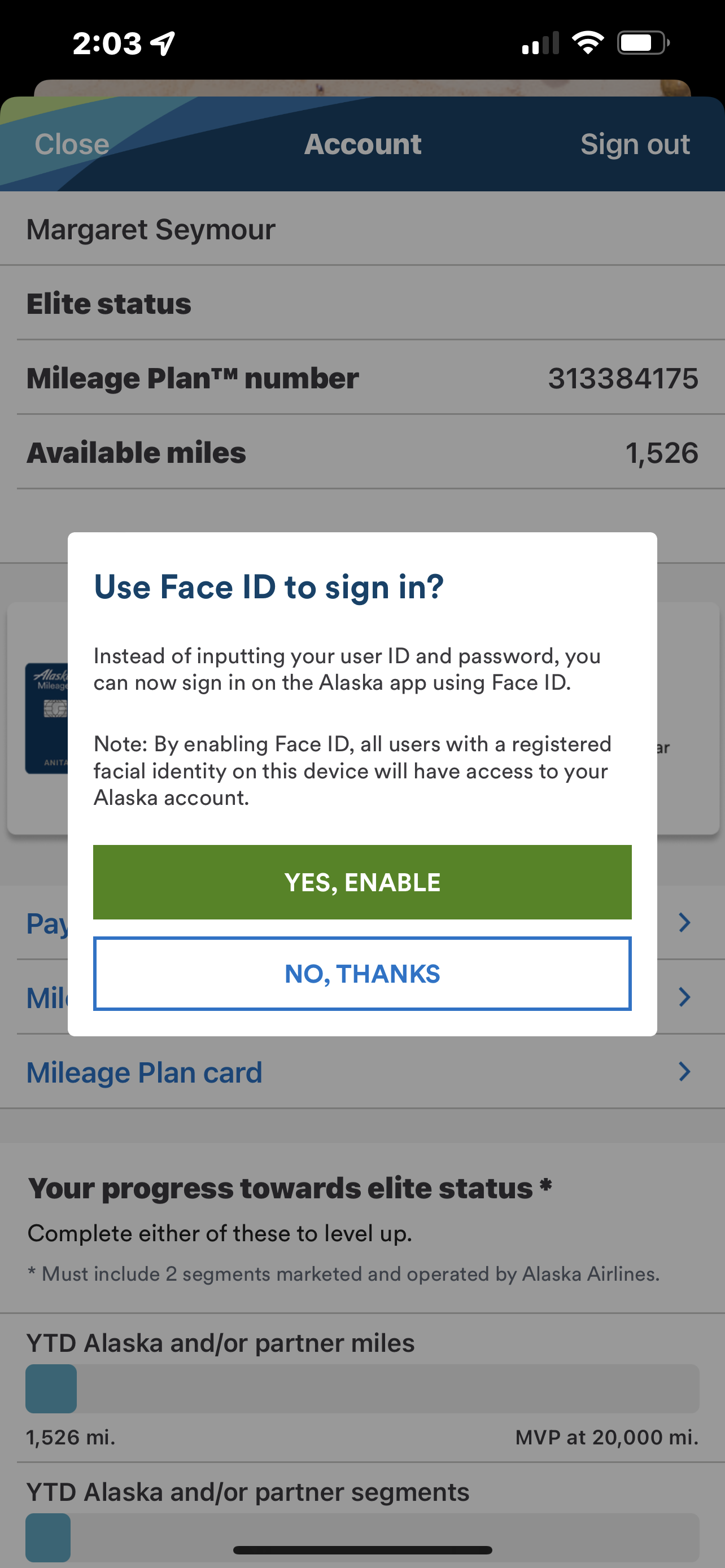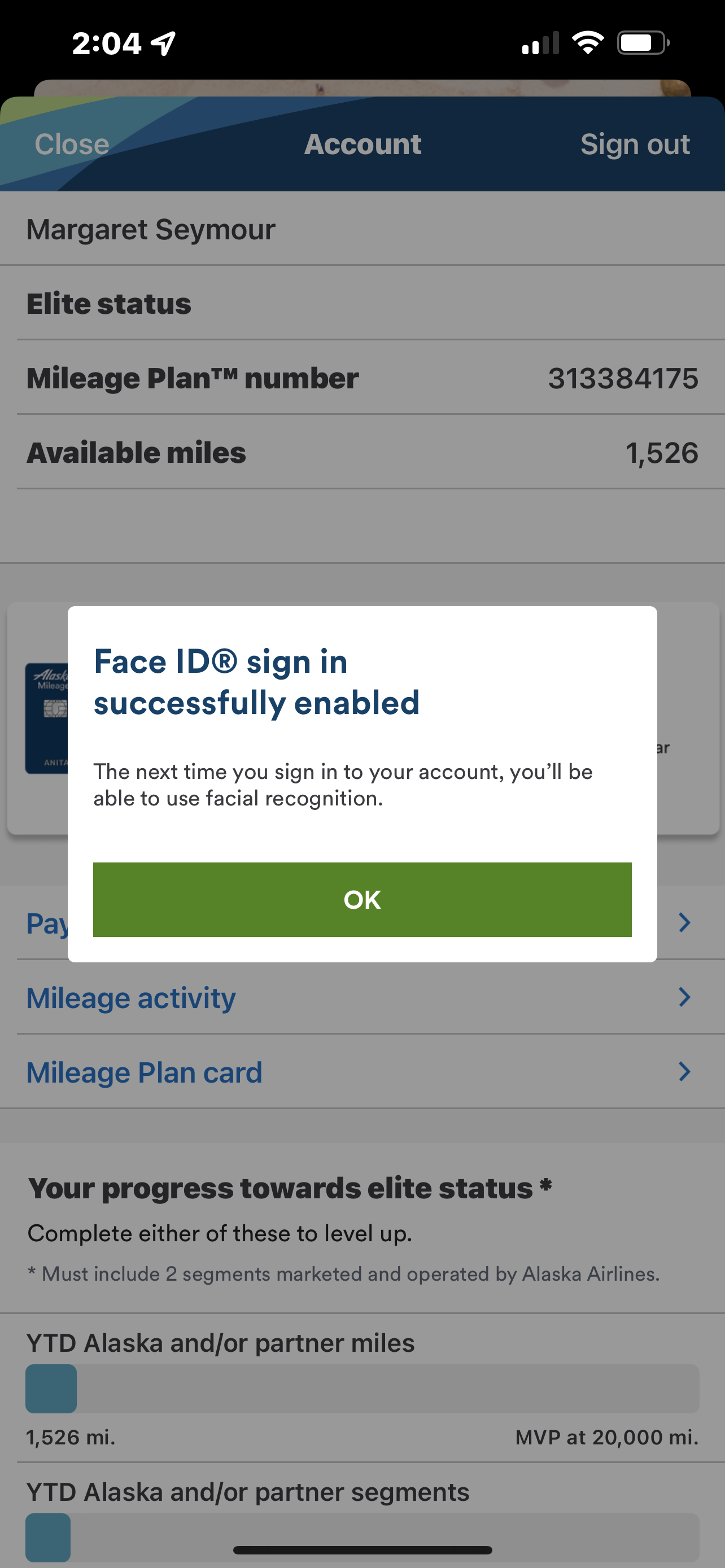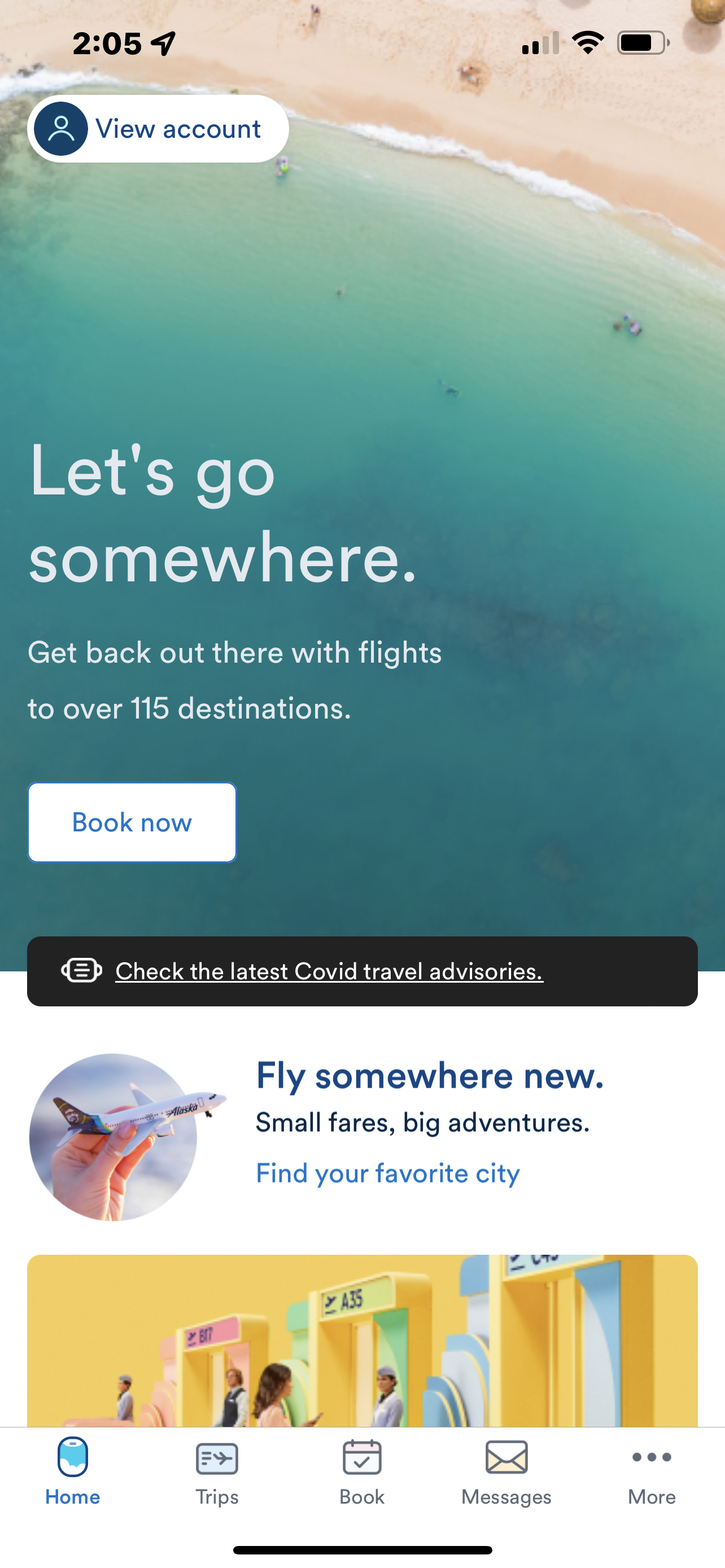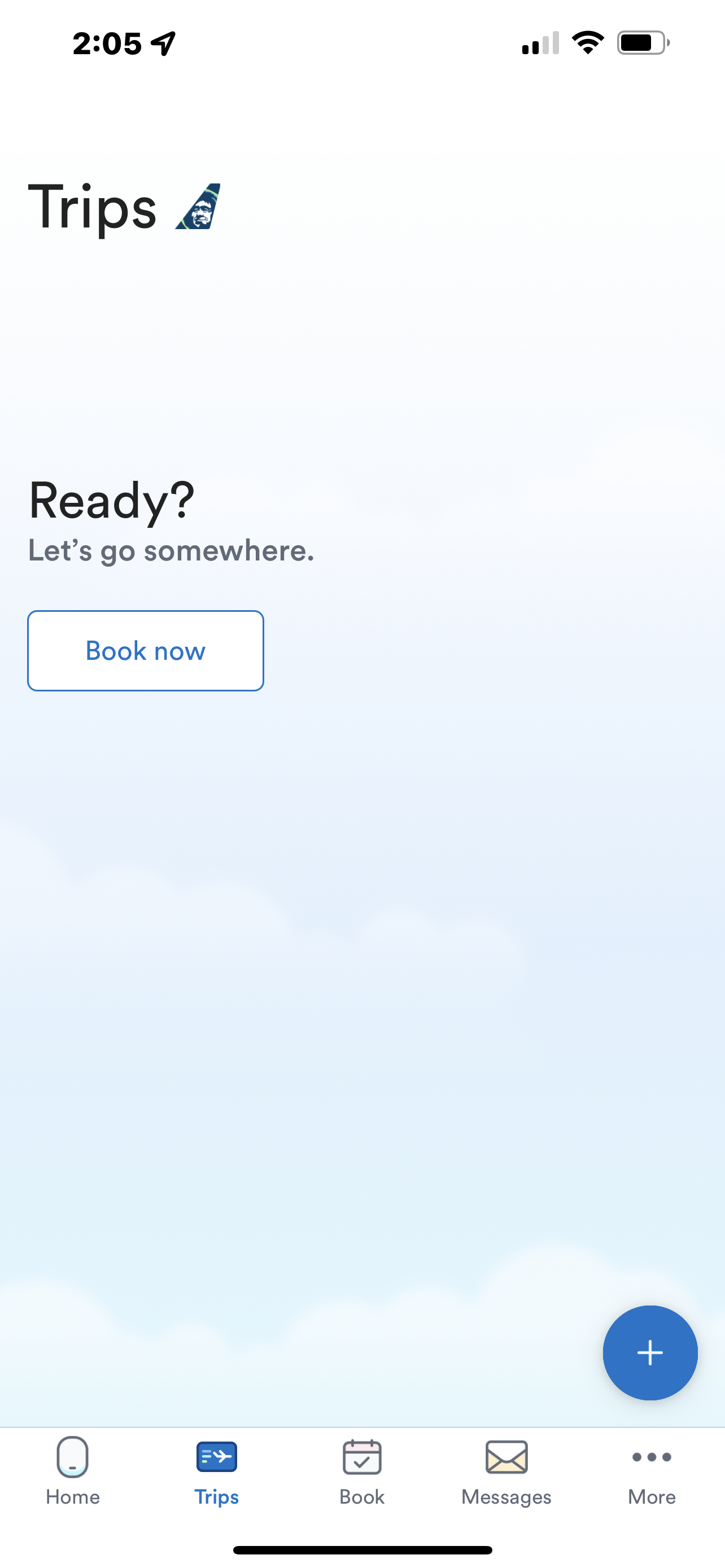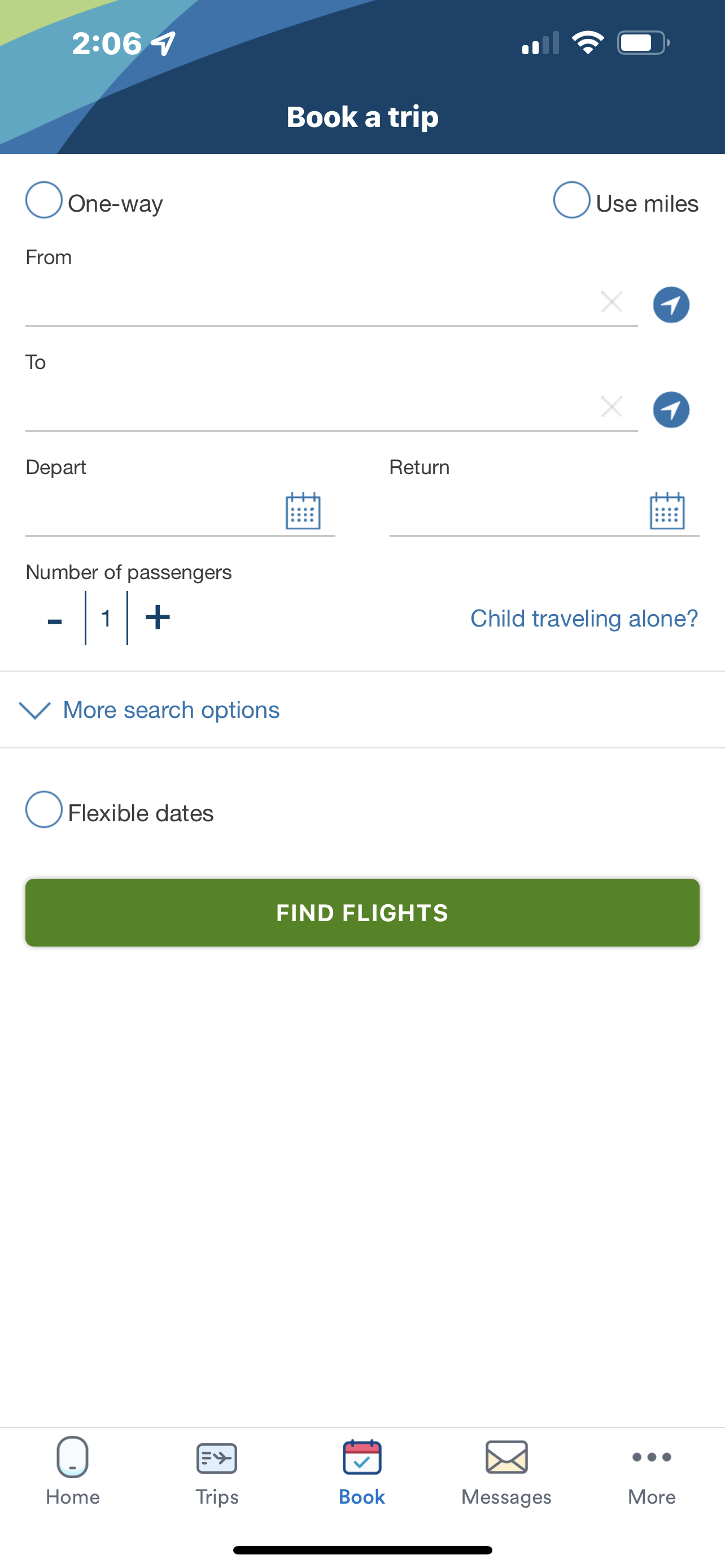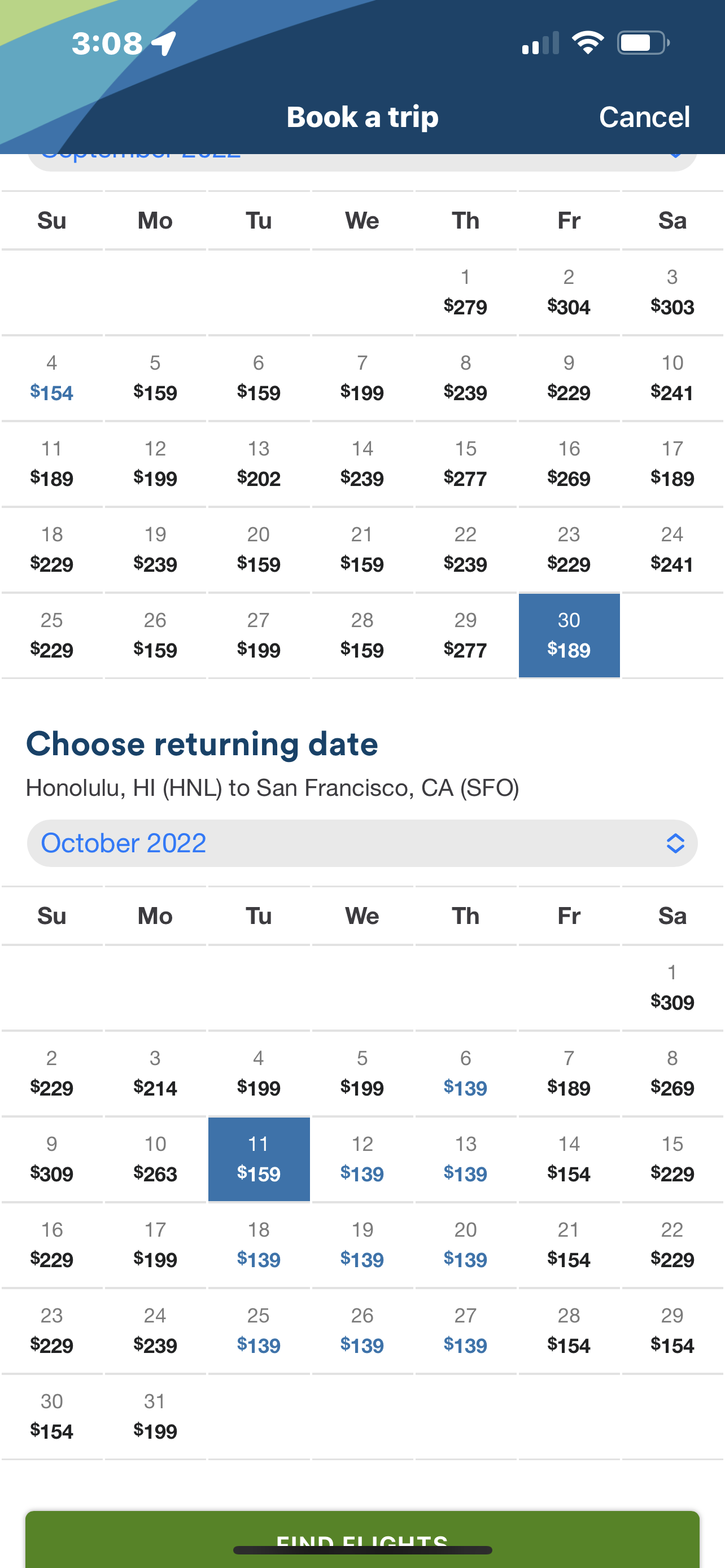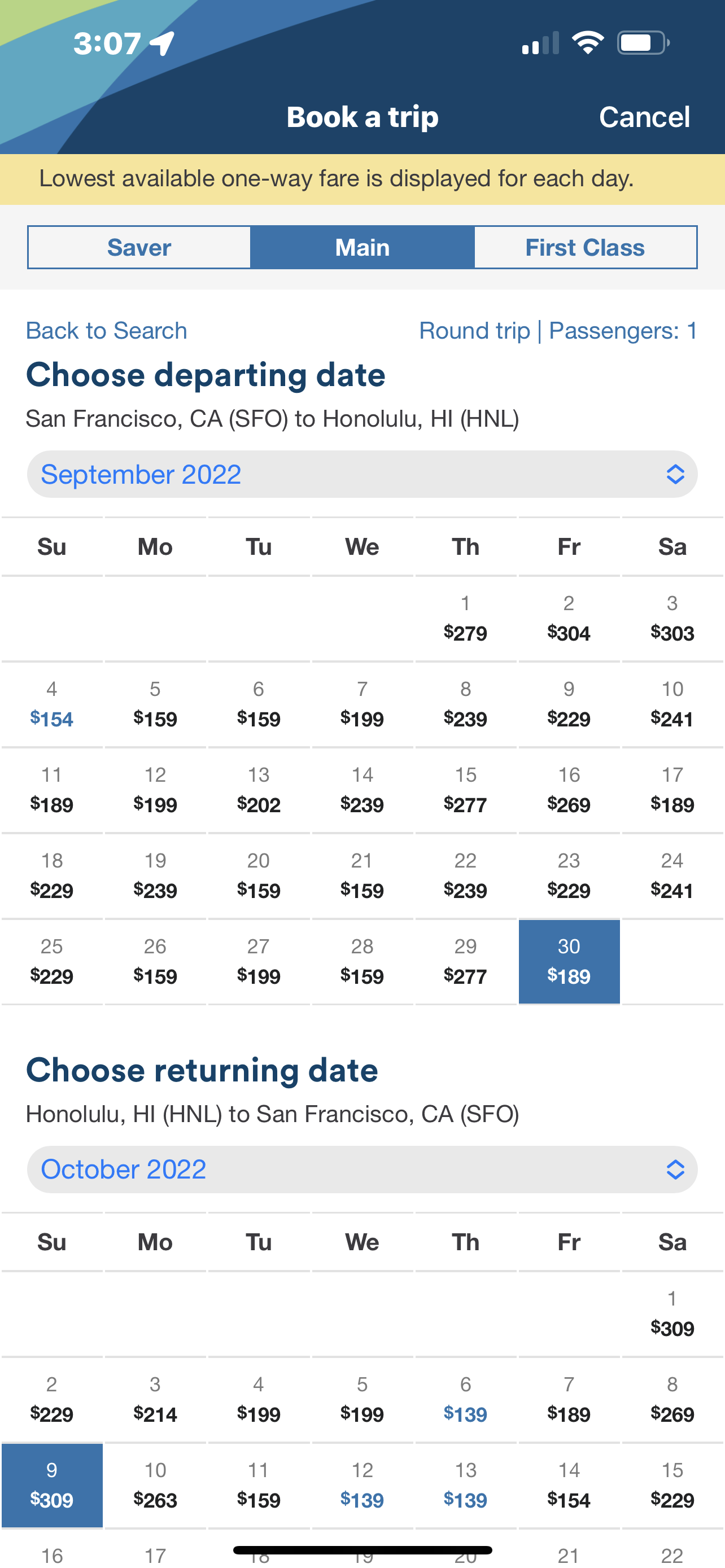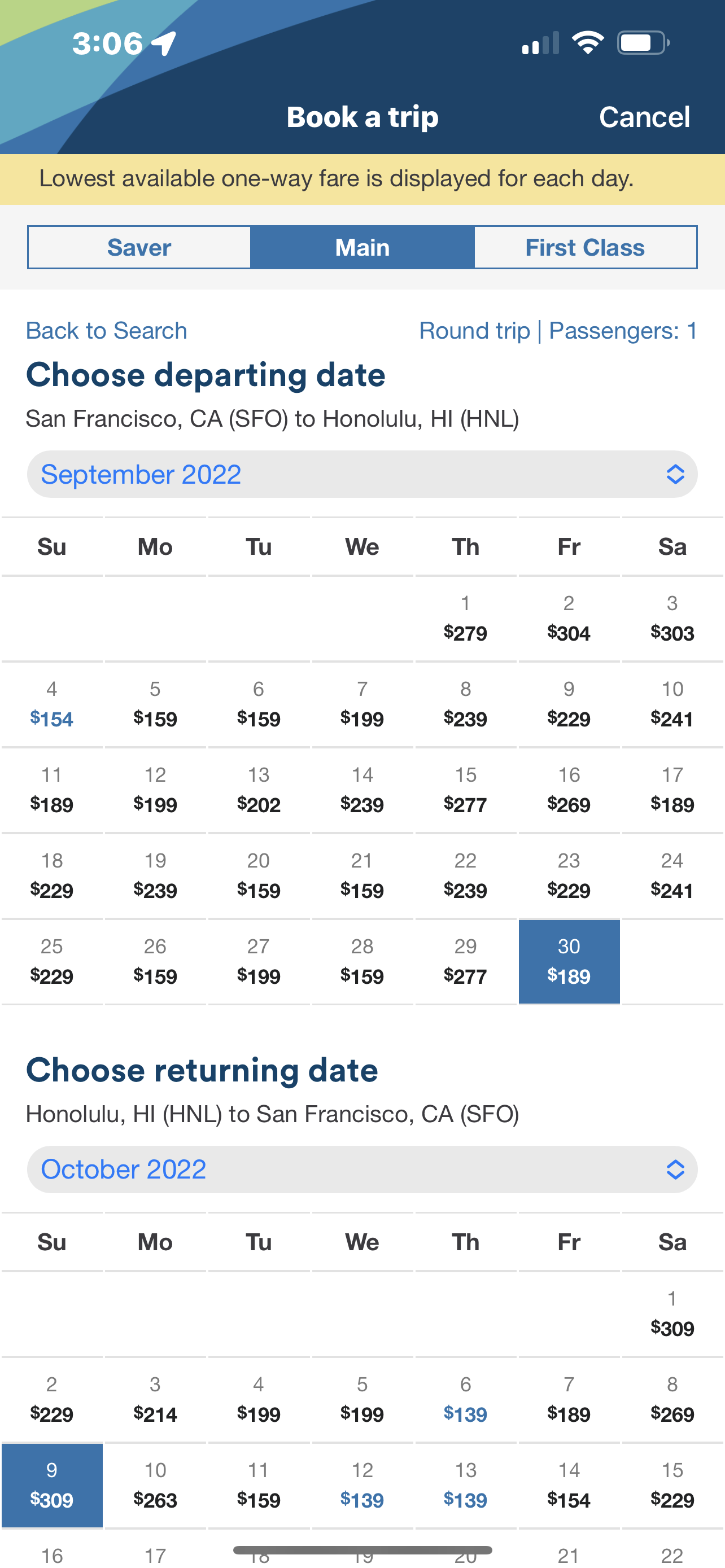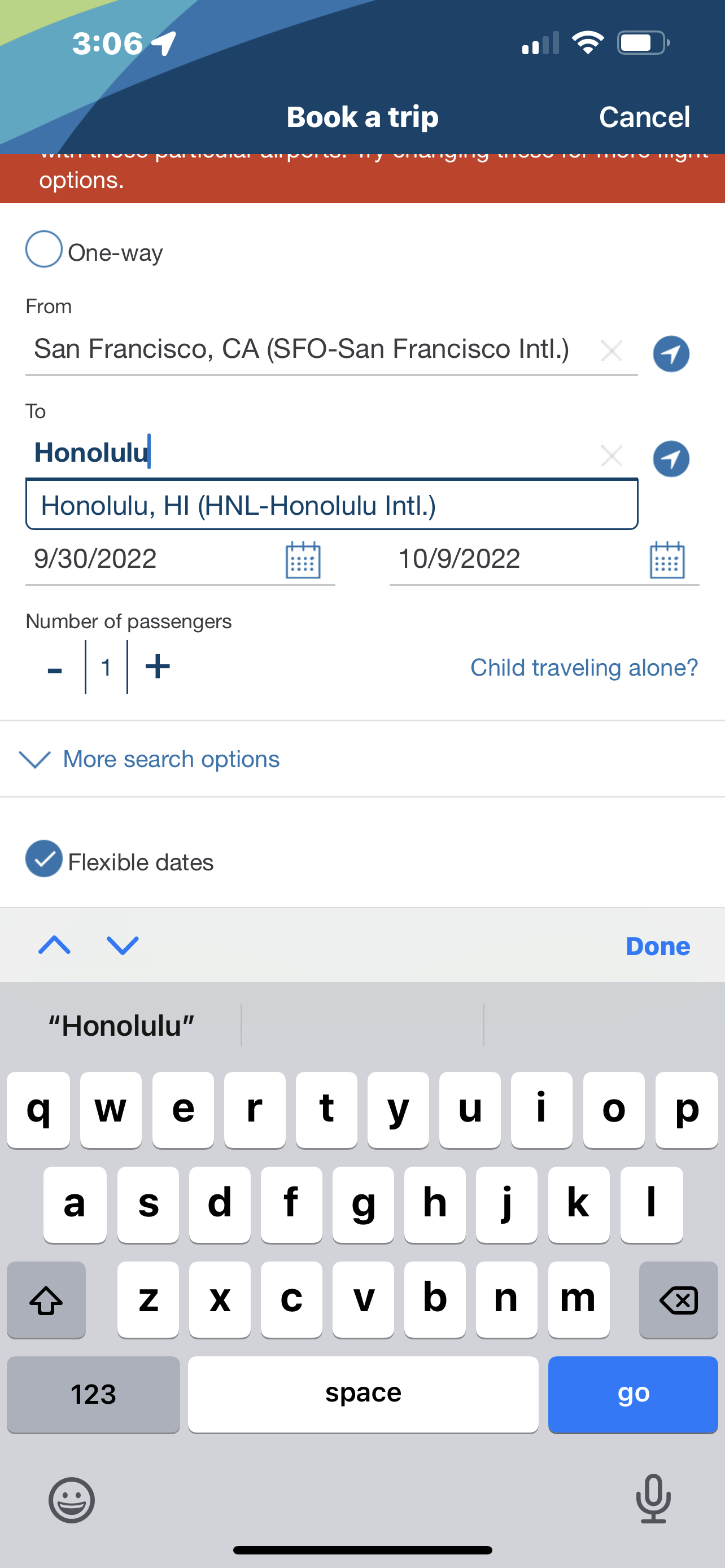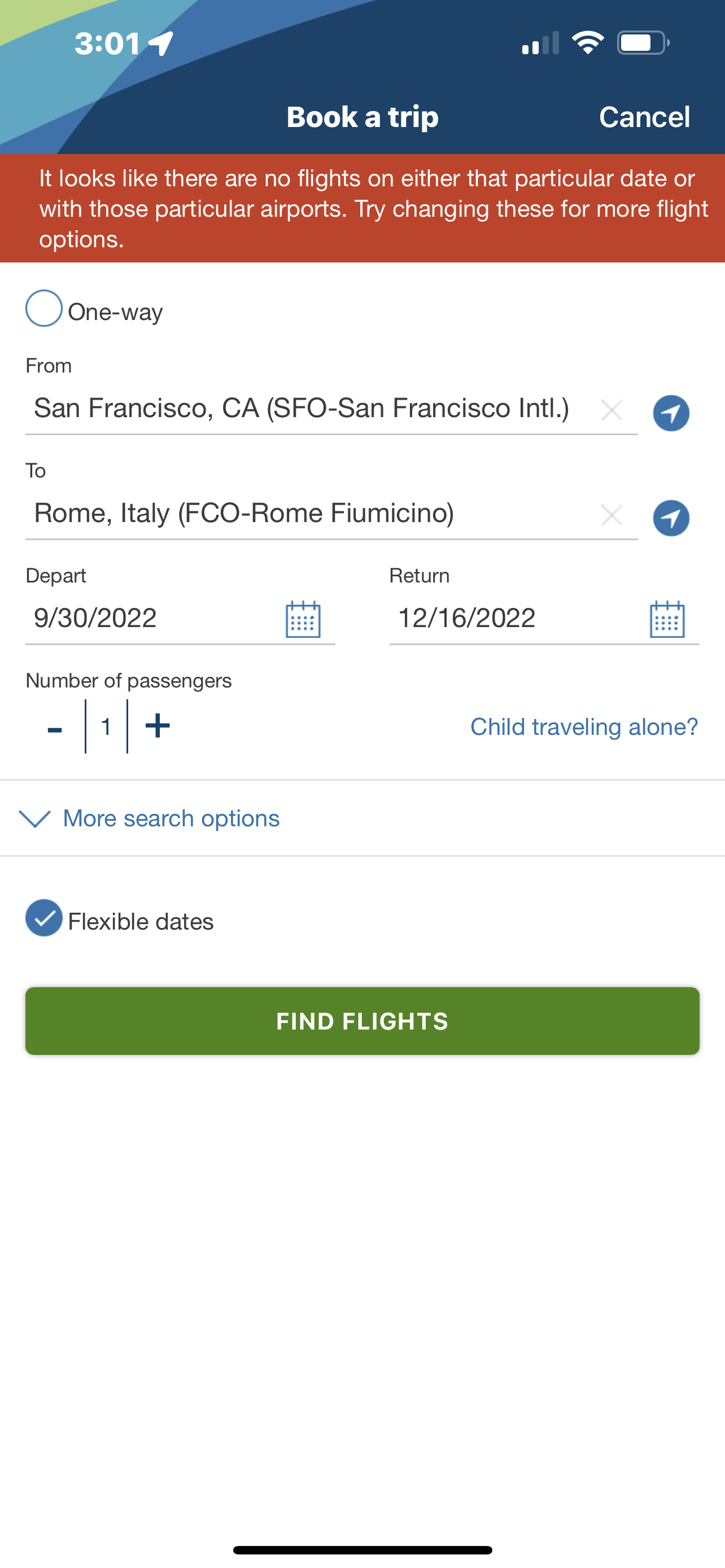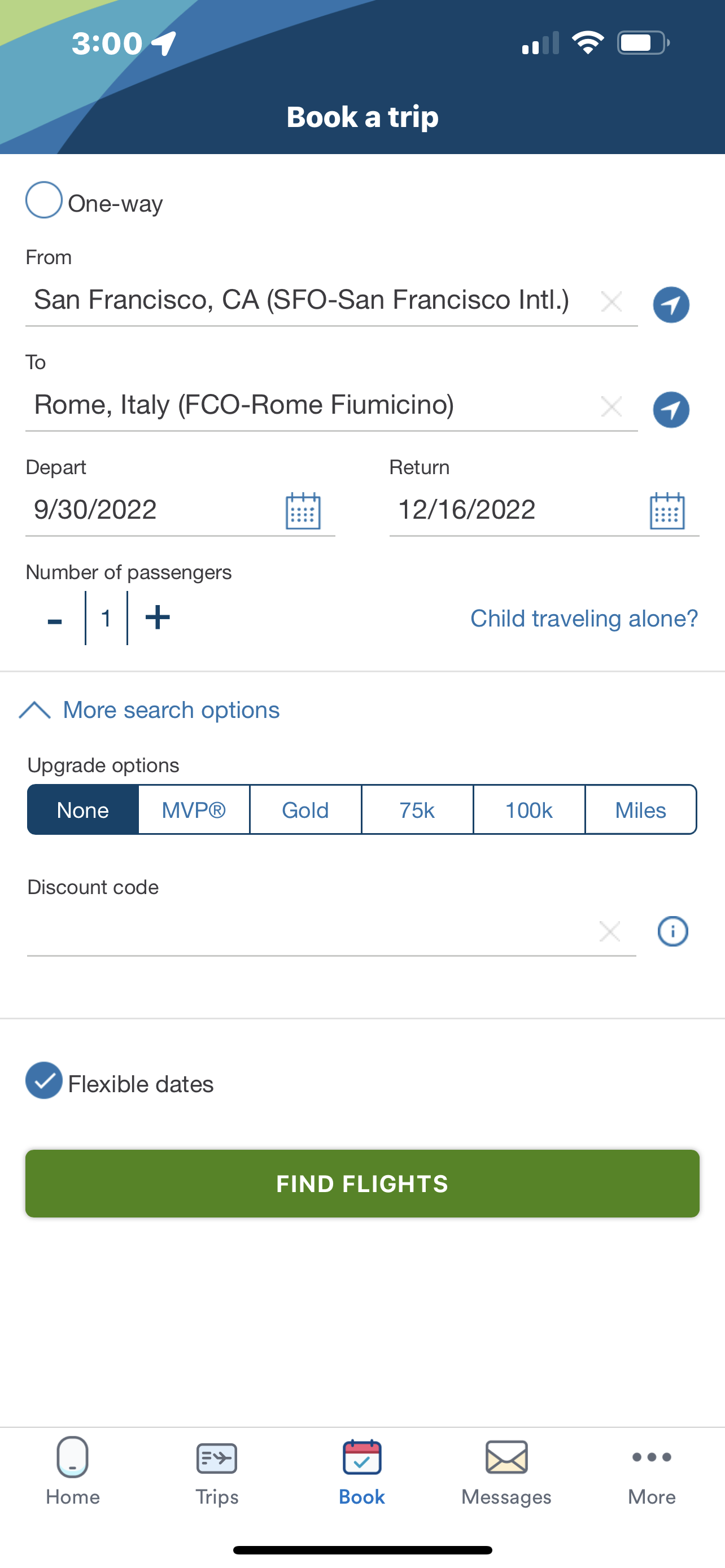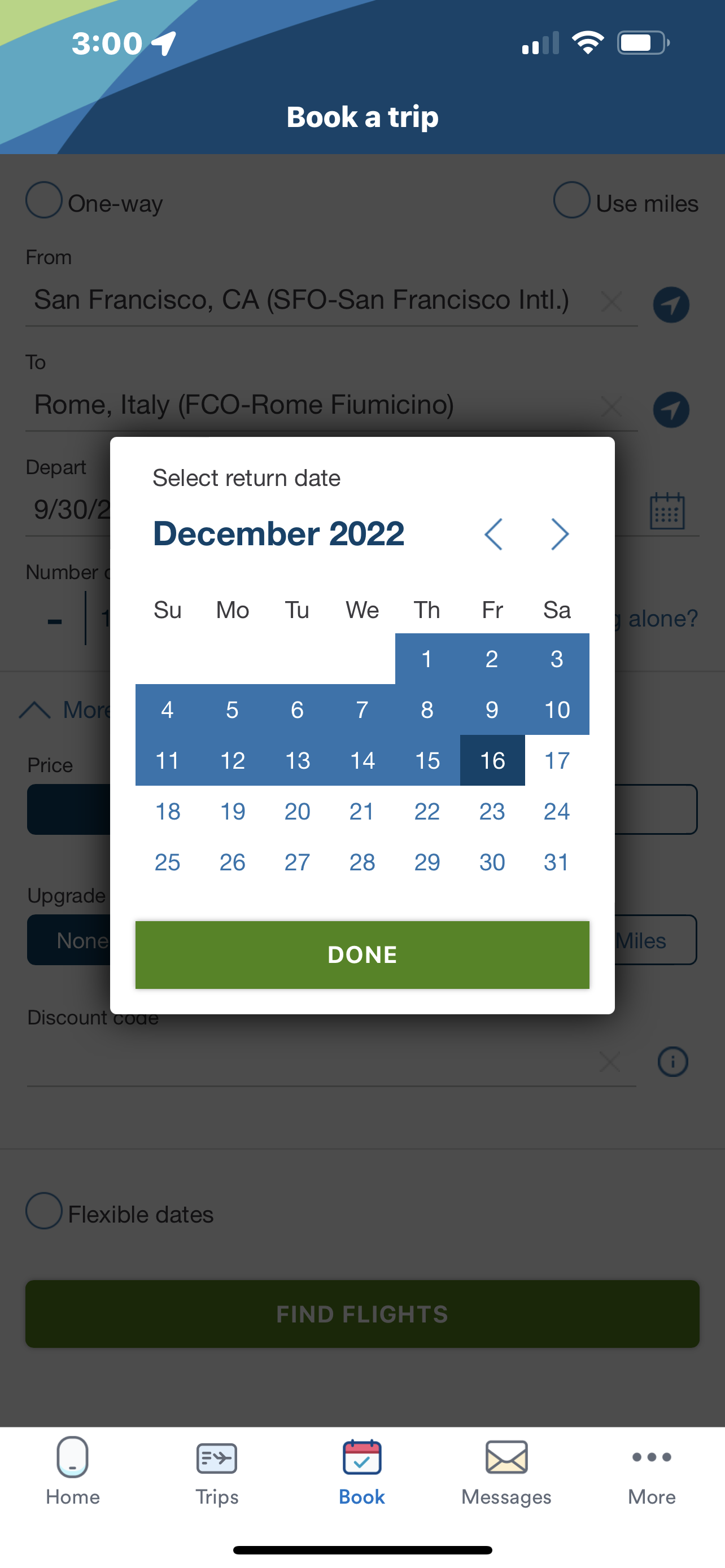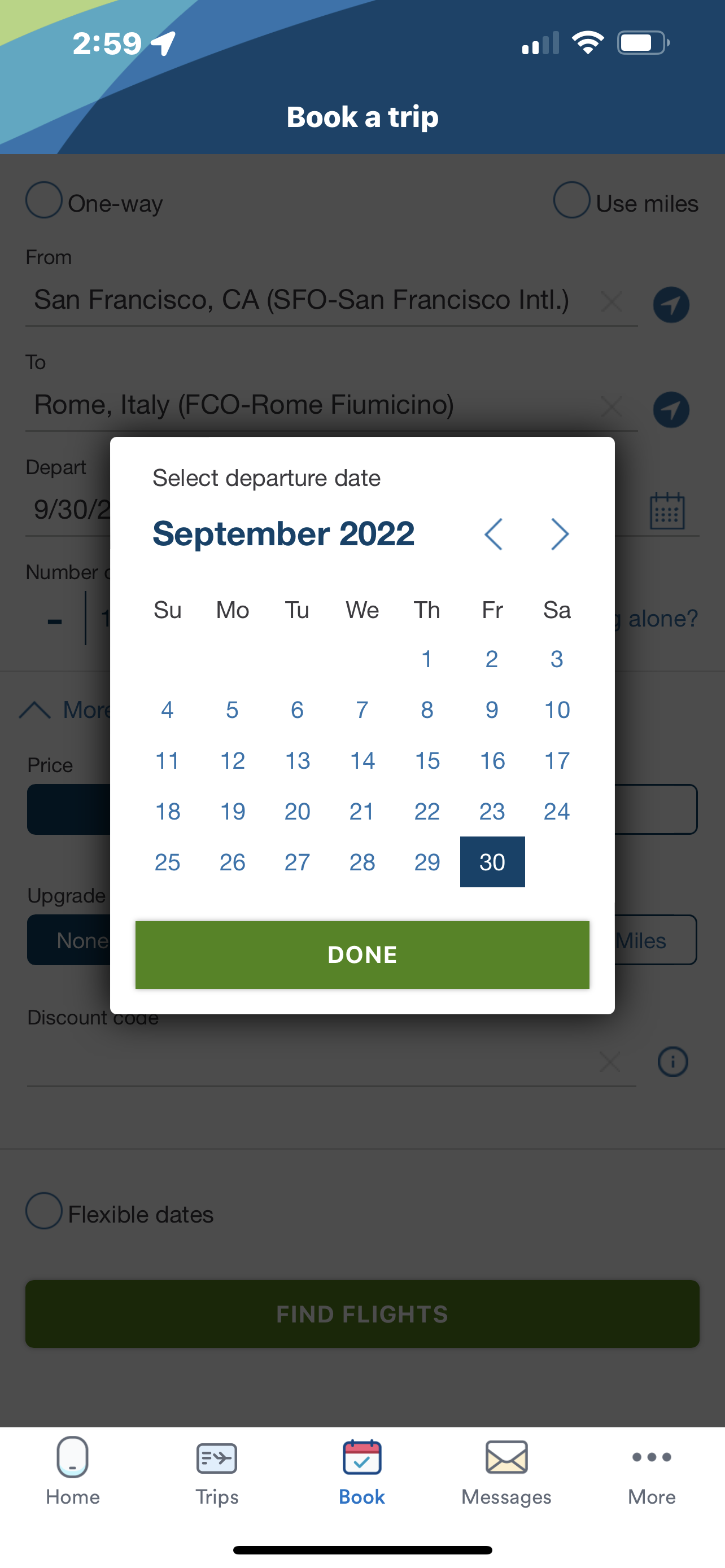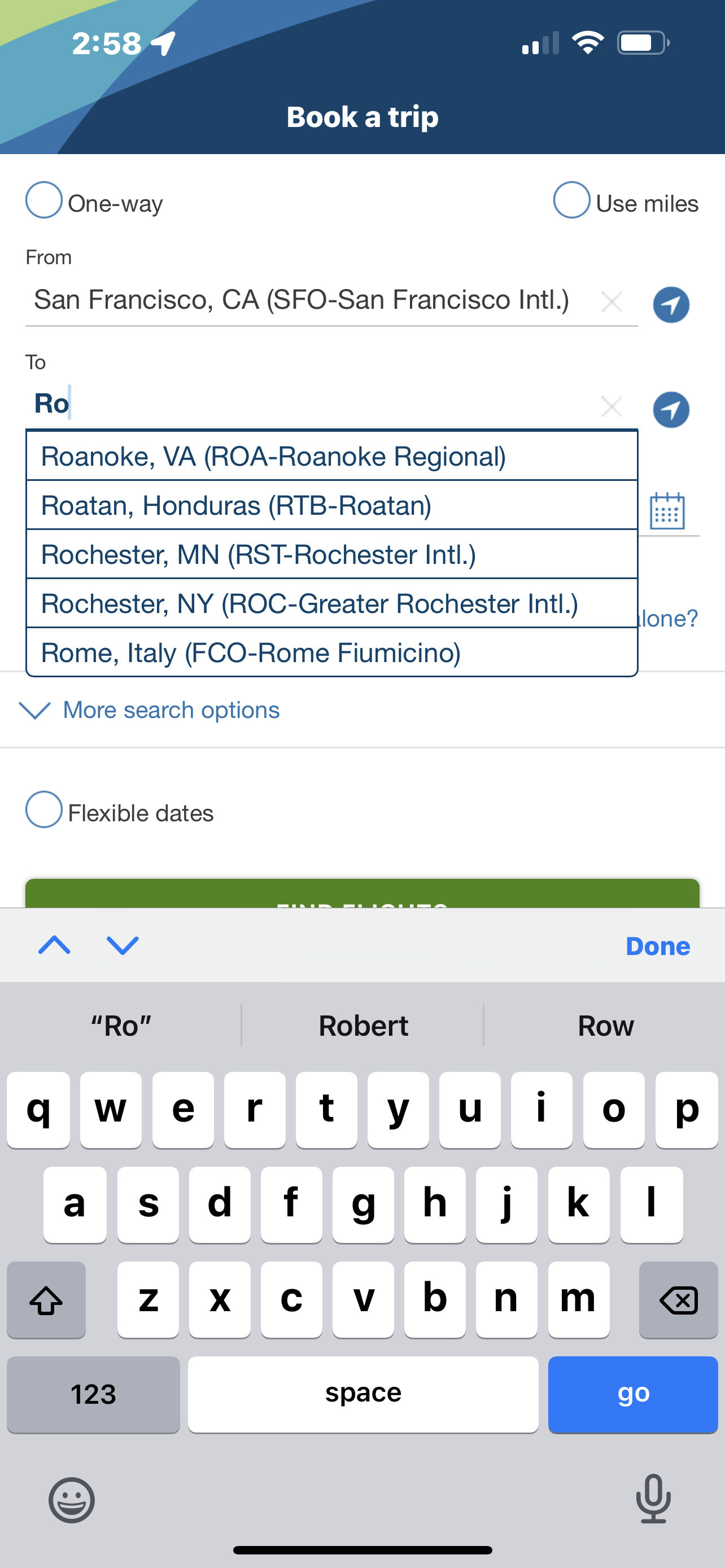 Next, added comments and design questions using UX principles
Keep audience top-of-mind

Keep the business context in mind

Stay current on design heuristics

Use evidence-based research proven principles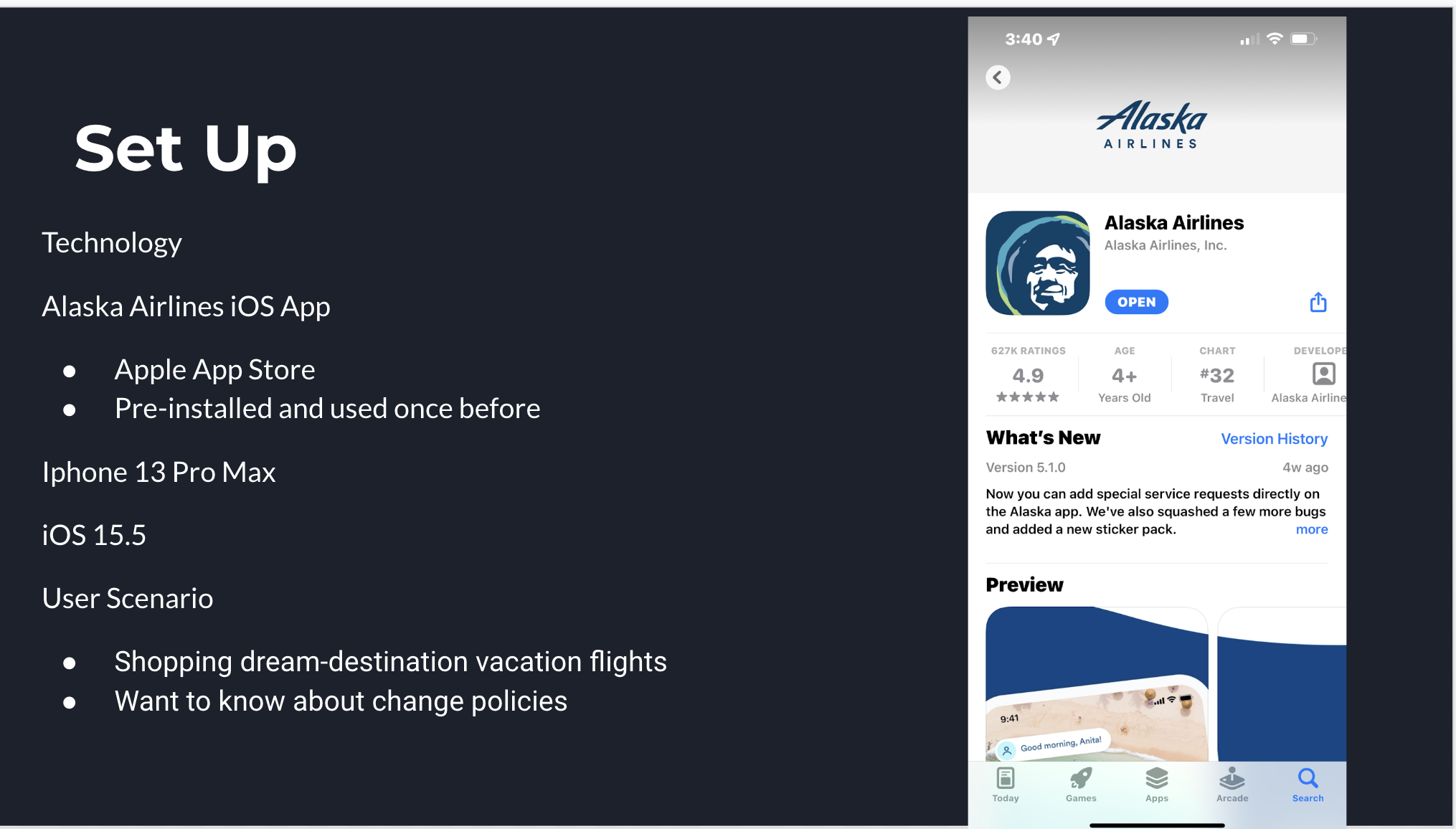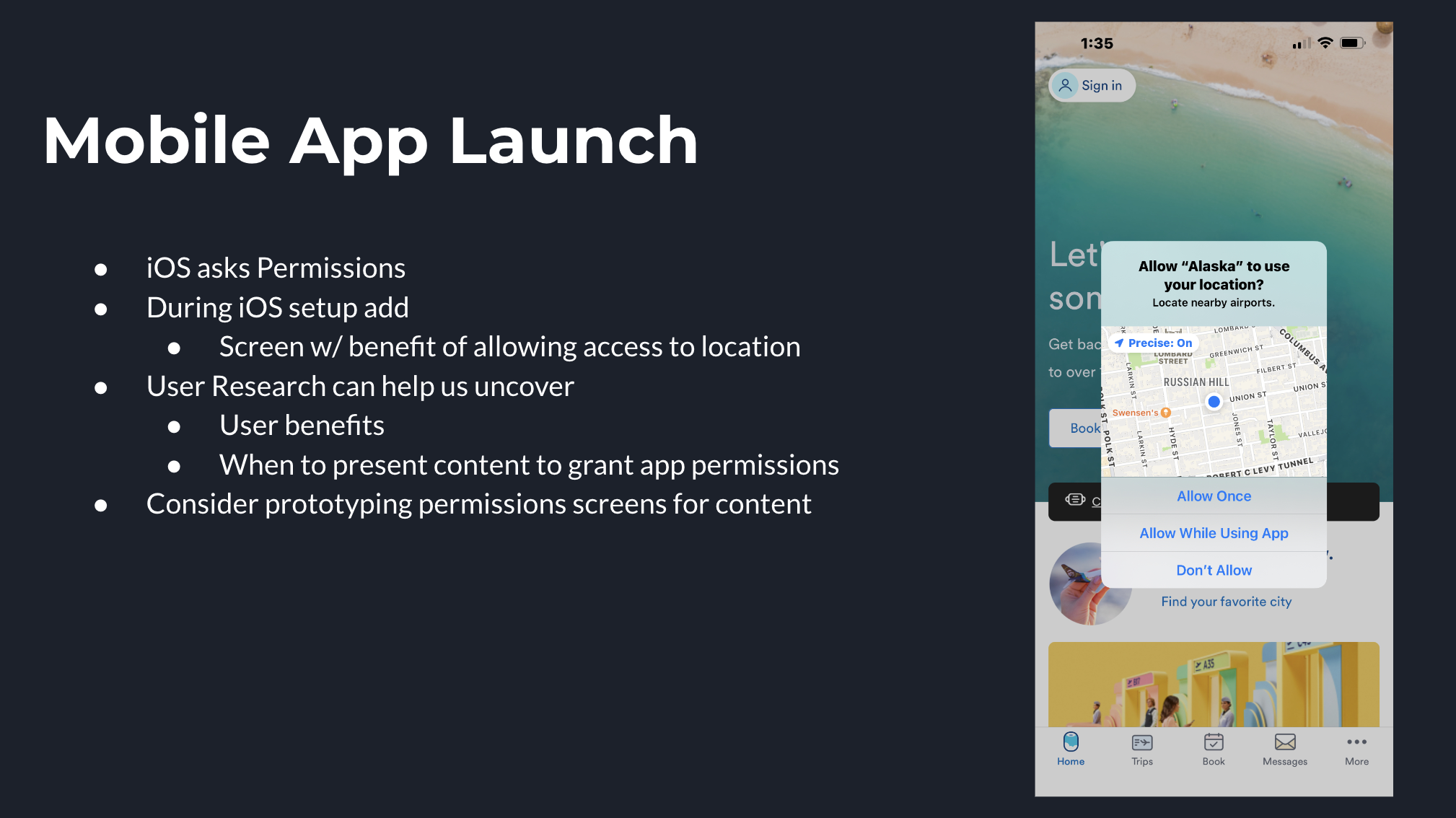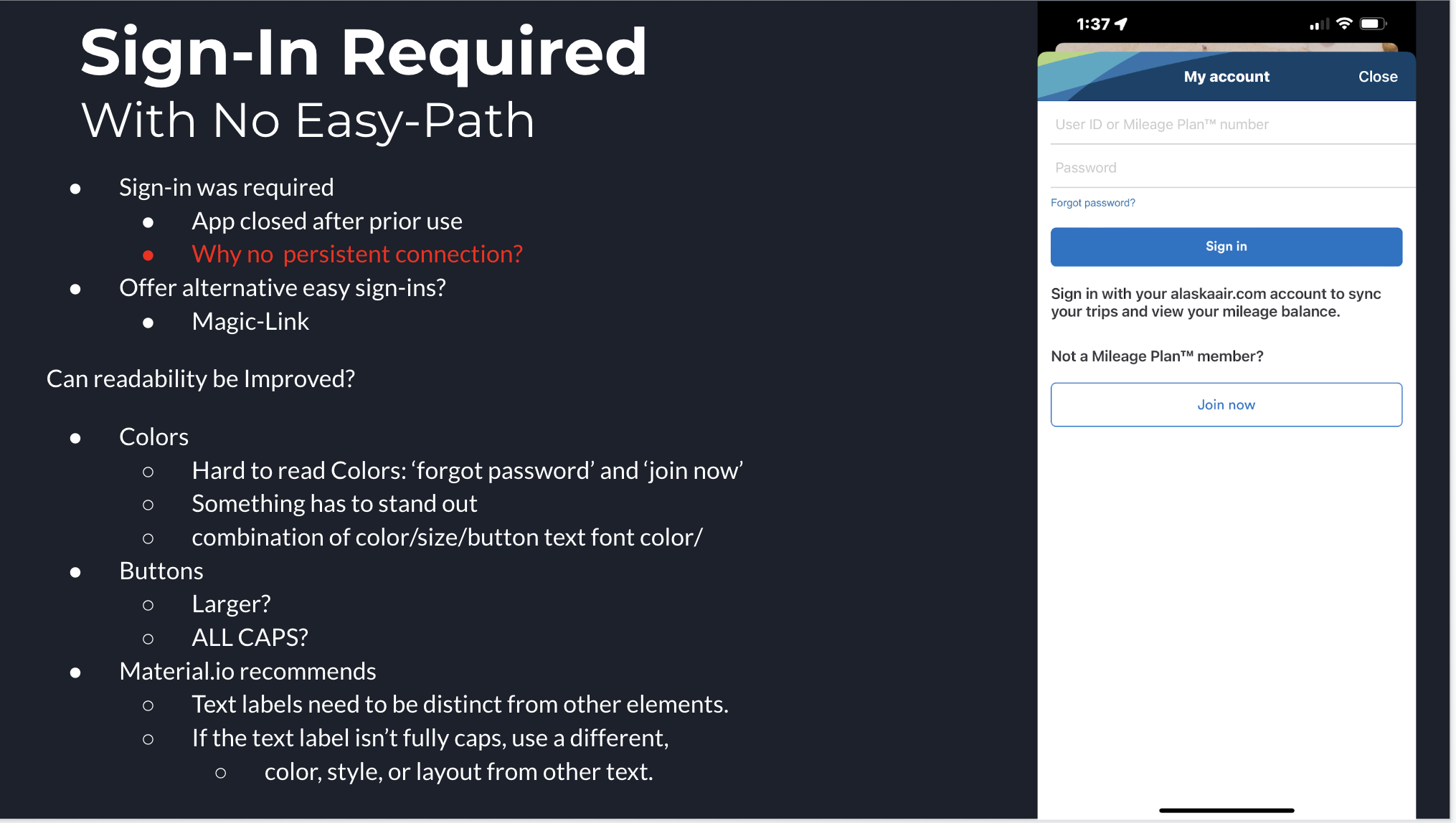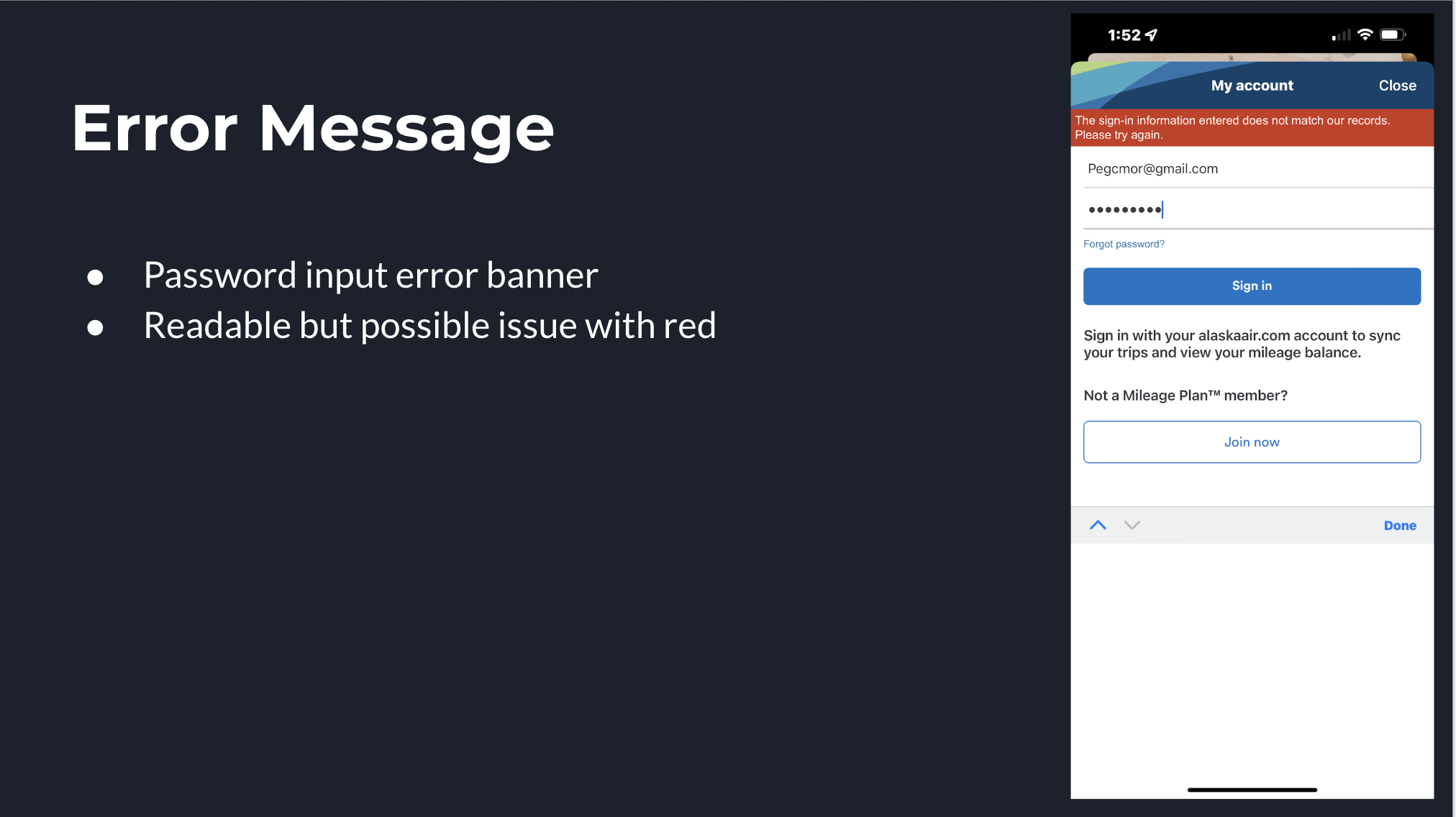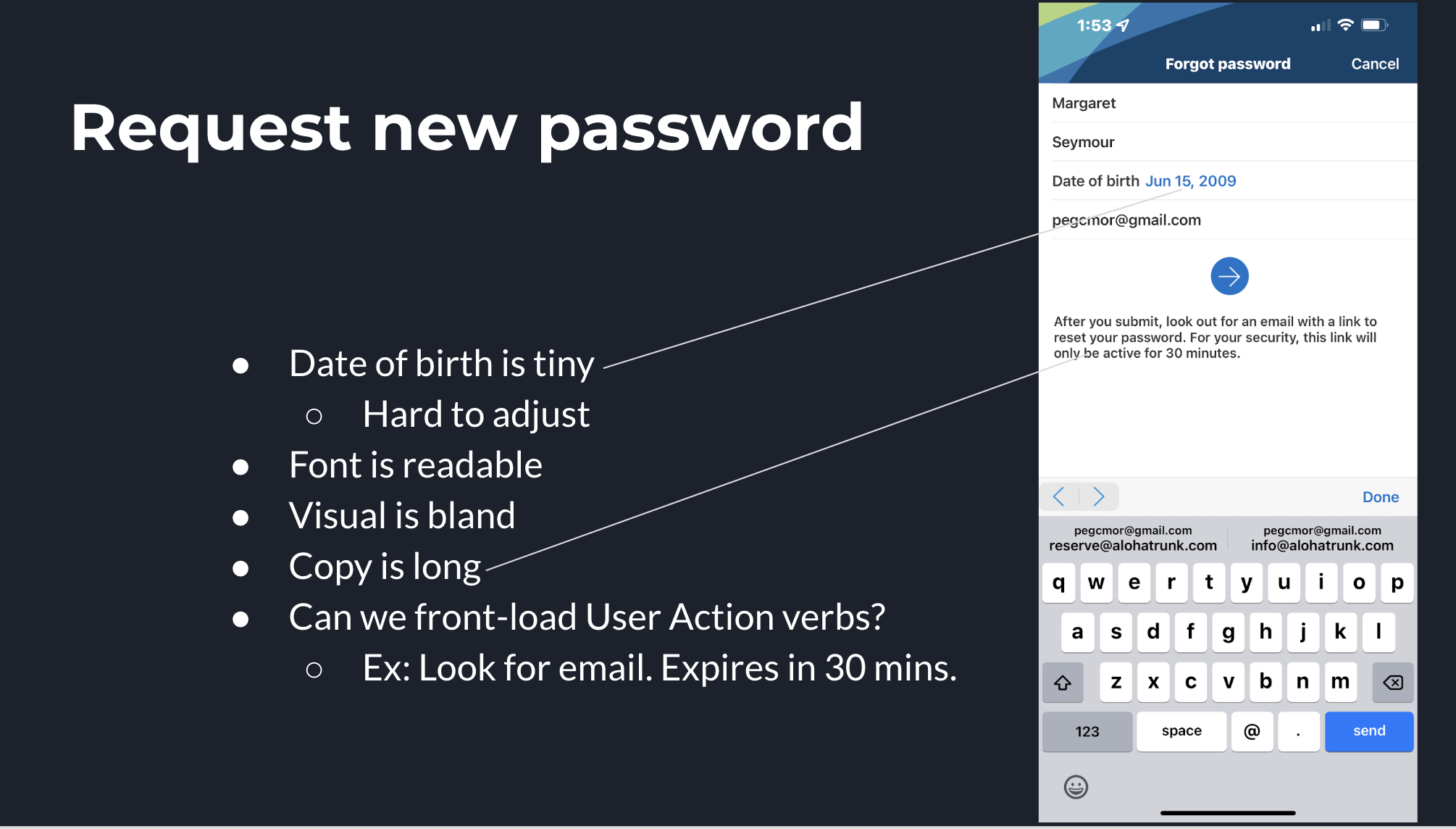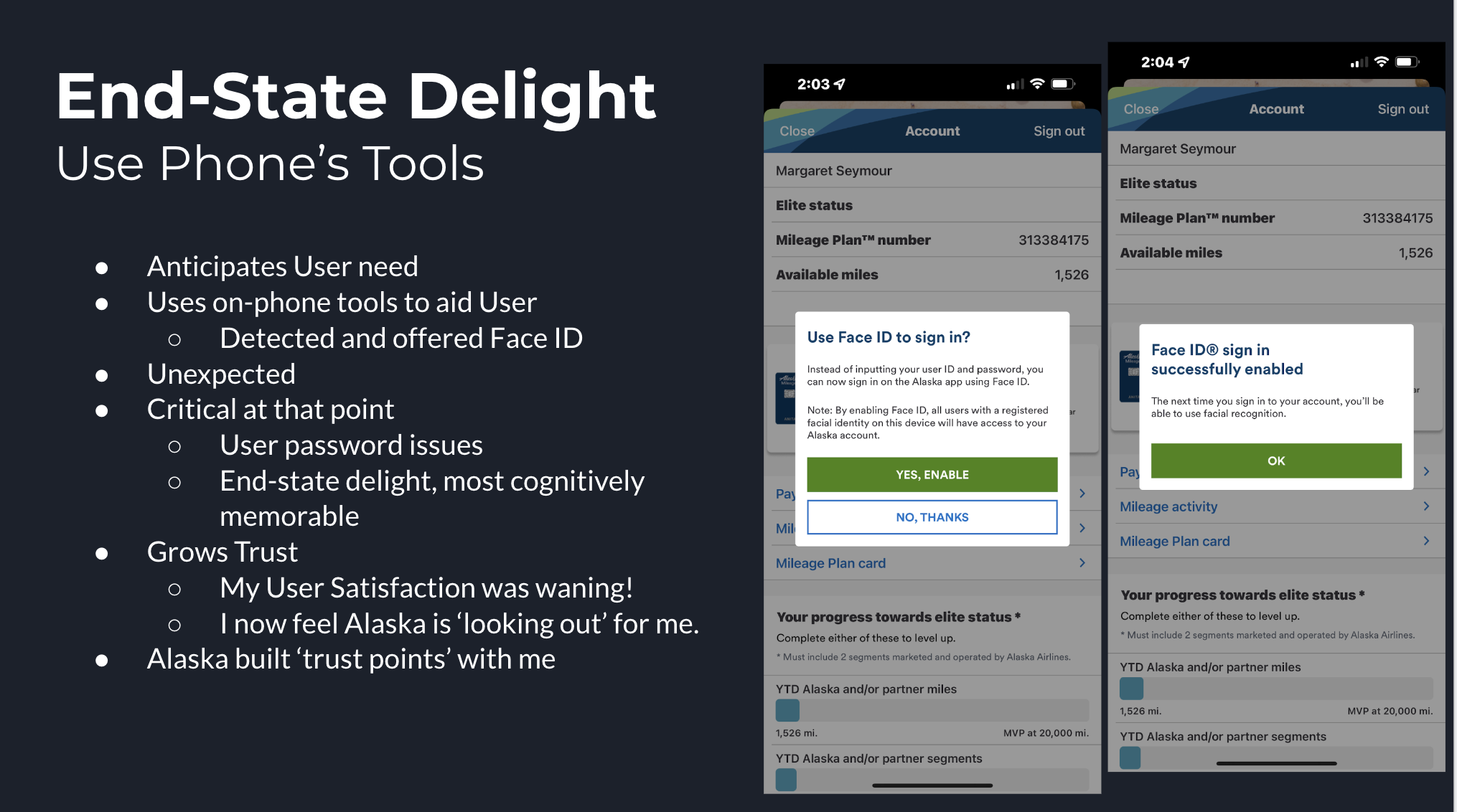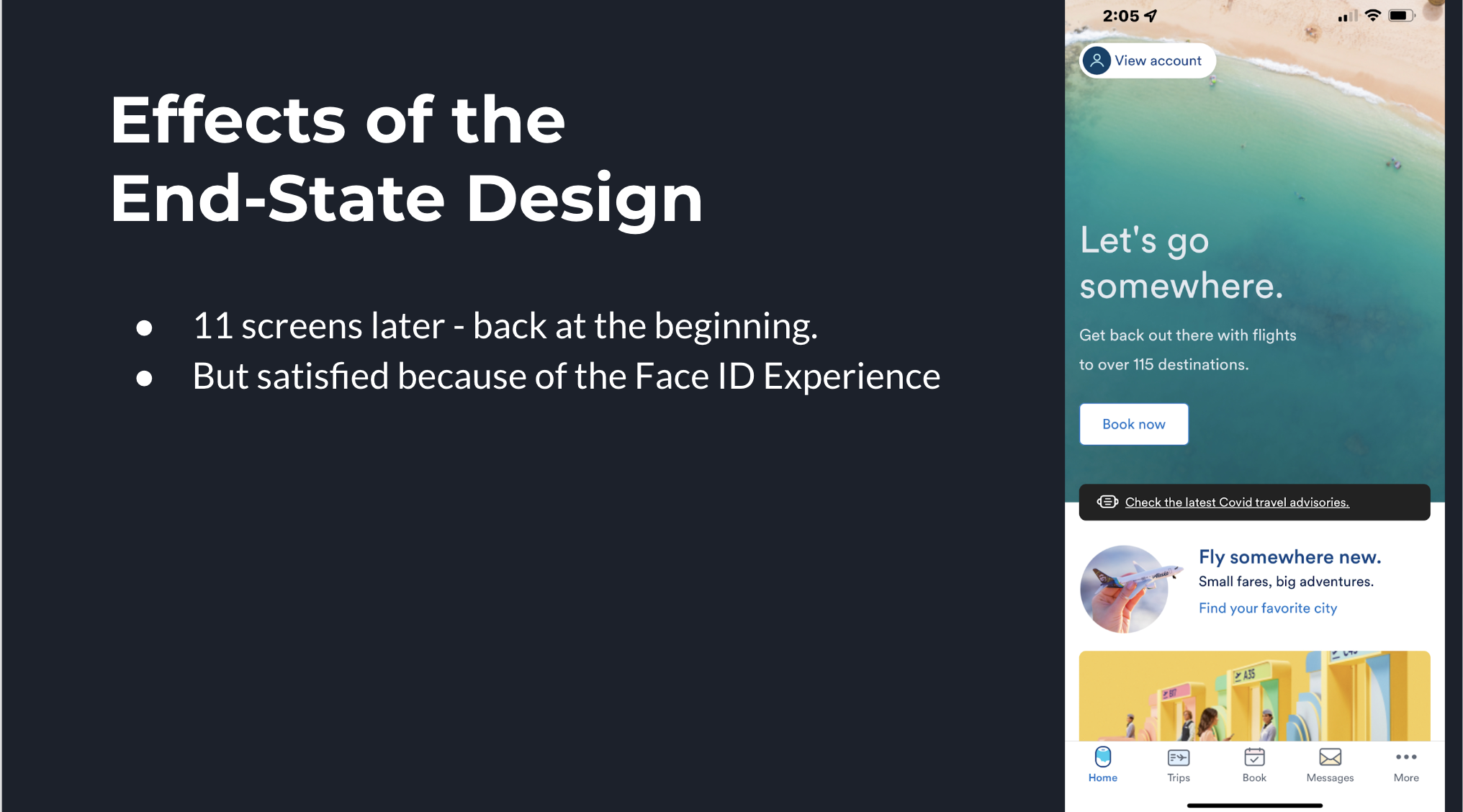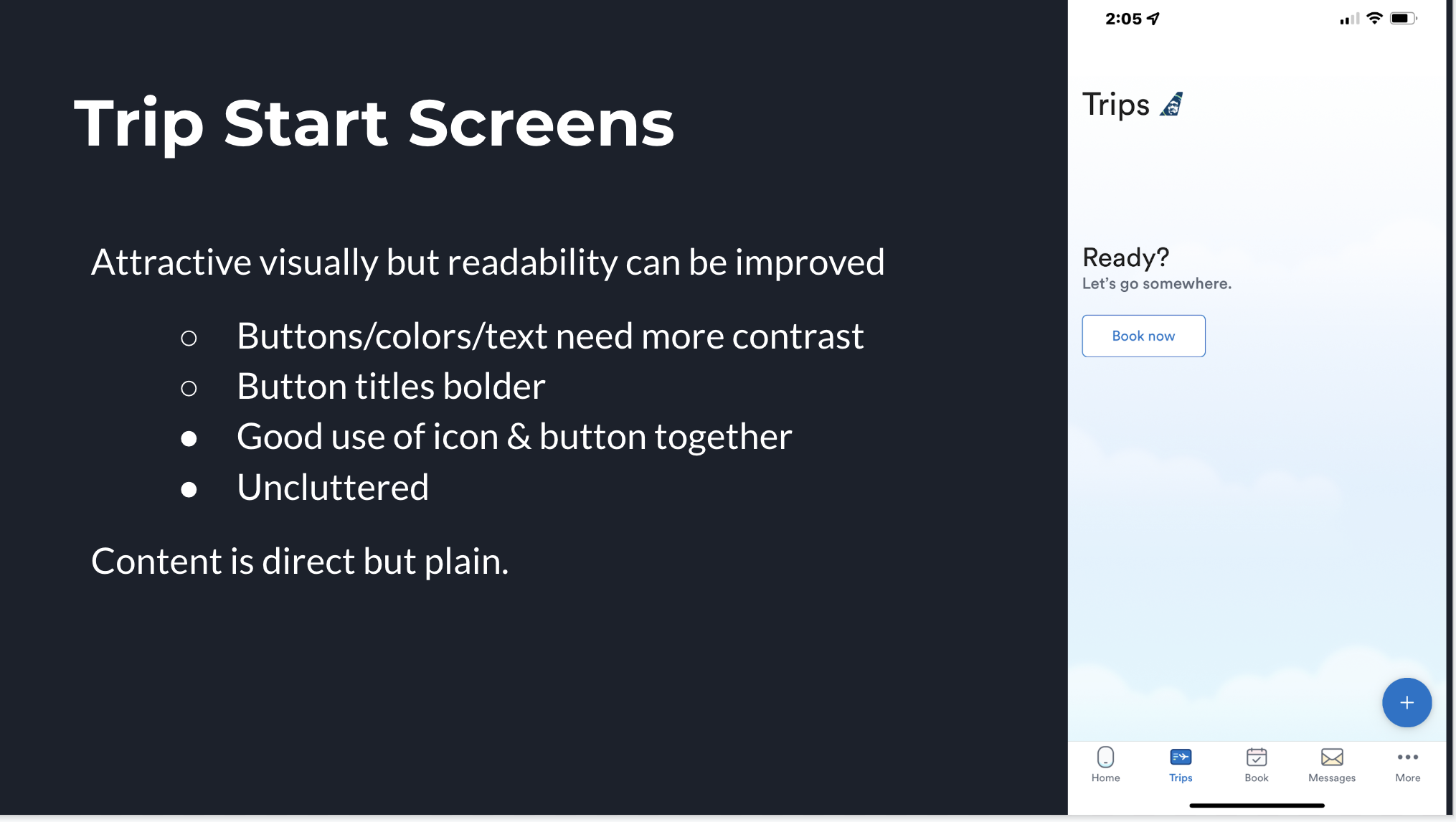 To help focus I created a priority definition.
This made it easier to prioritize. It also kept business goals and audience in mind.
I reviewed the opportunities identified in the audit

Created a priority scale

Organized them into a short list of prioritized improvements, (3 ideal, 5 maximum)

Focused on language and messaging

Kept in the context of Mobile Apps

Mobile issues amplify problems, which creates churn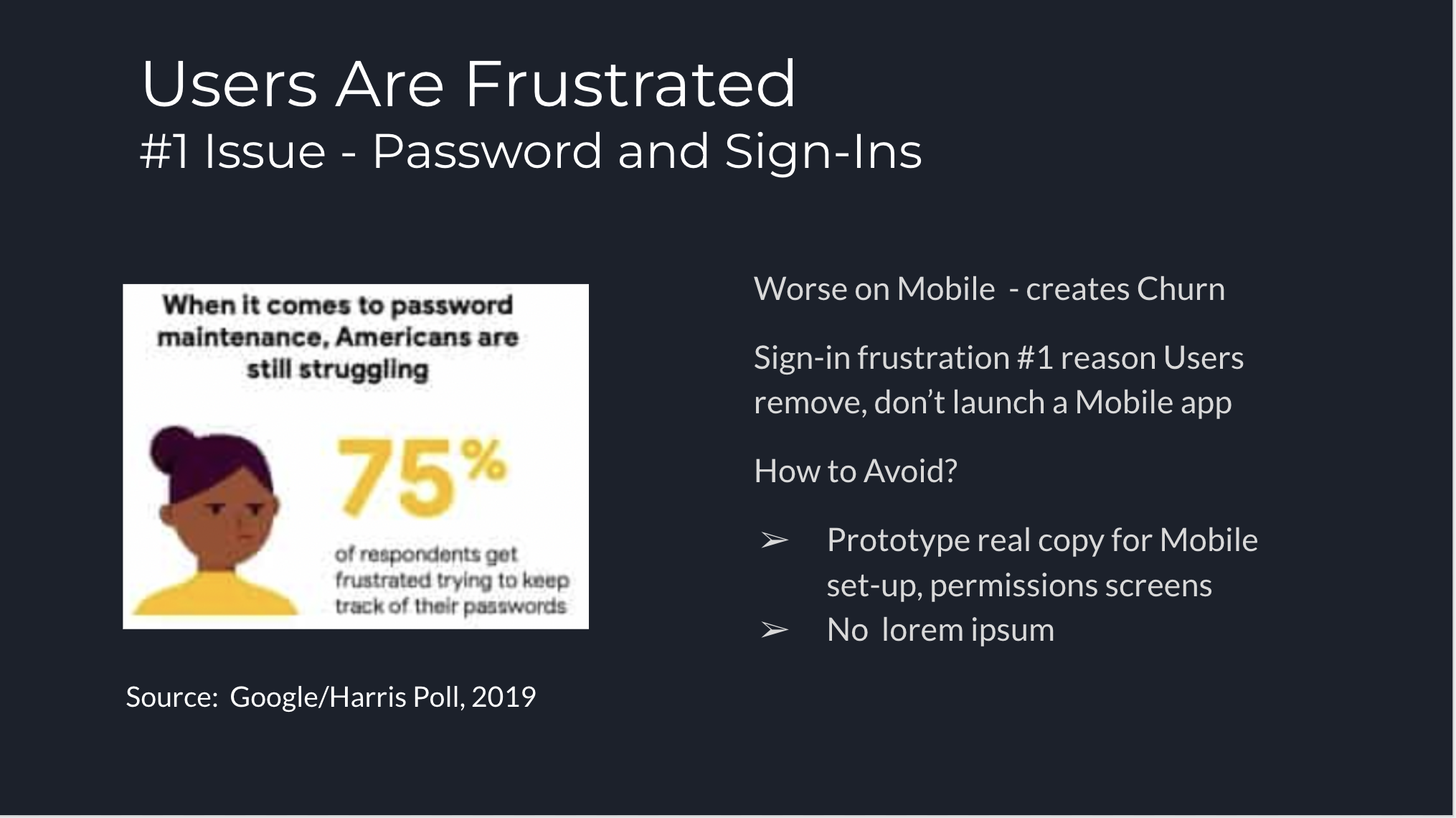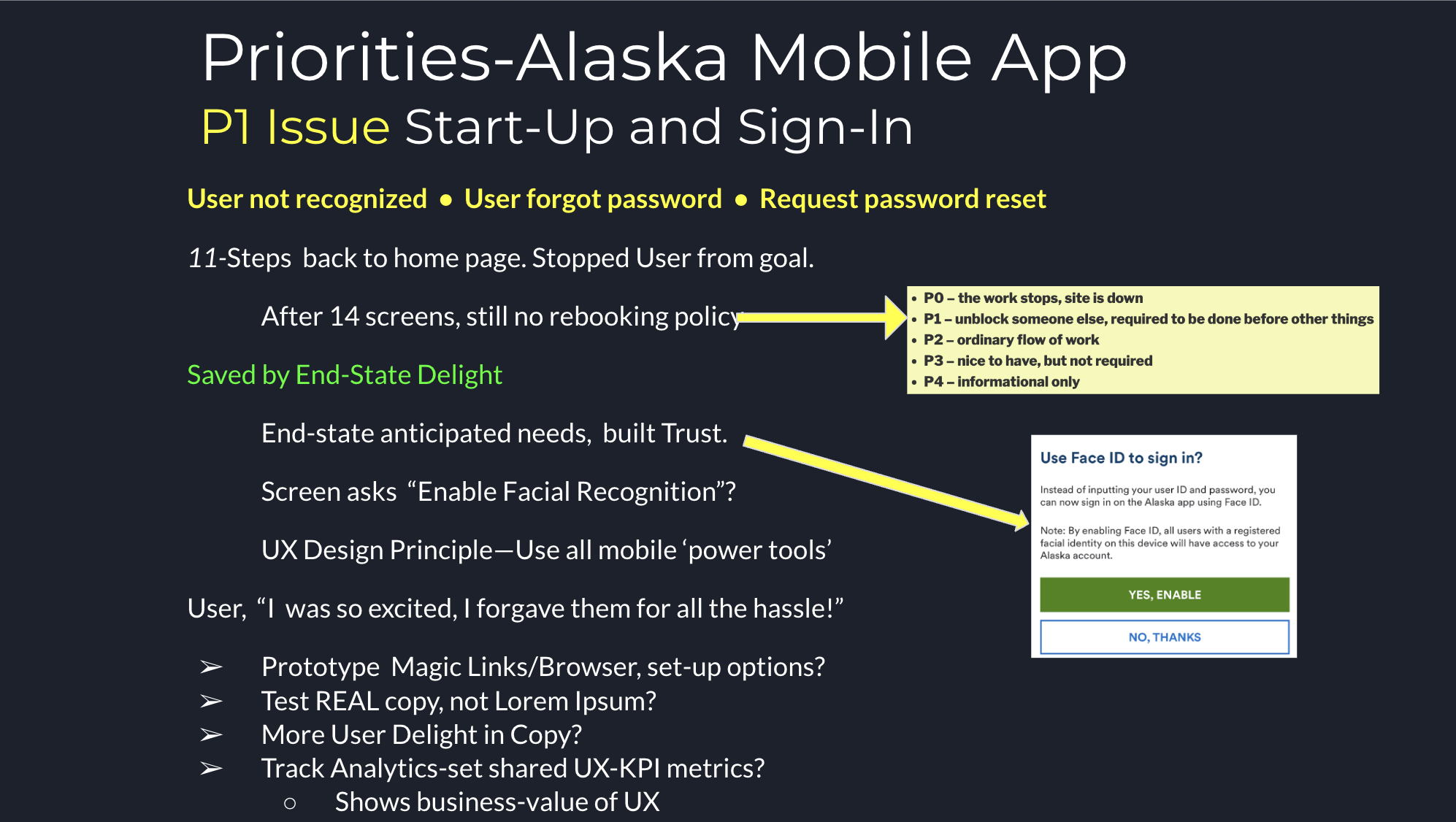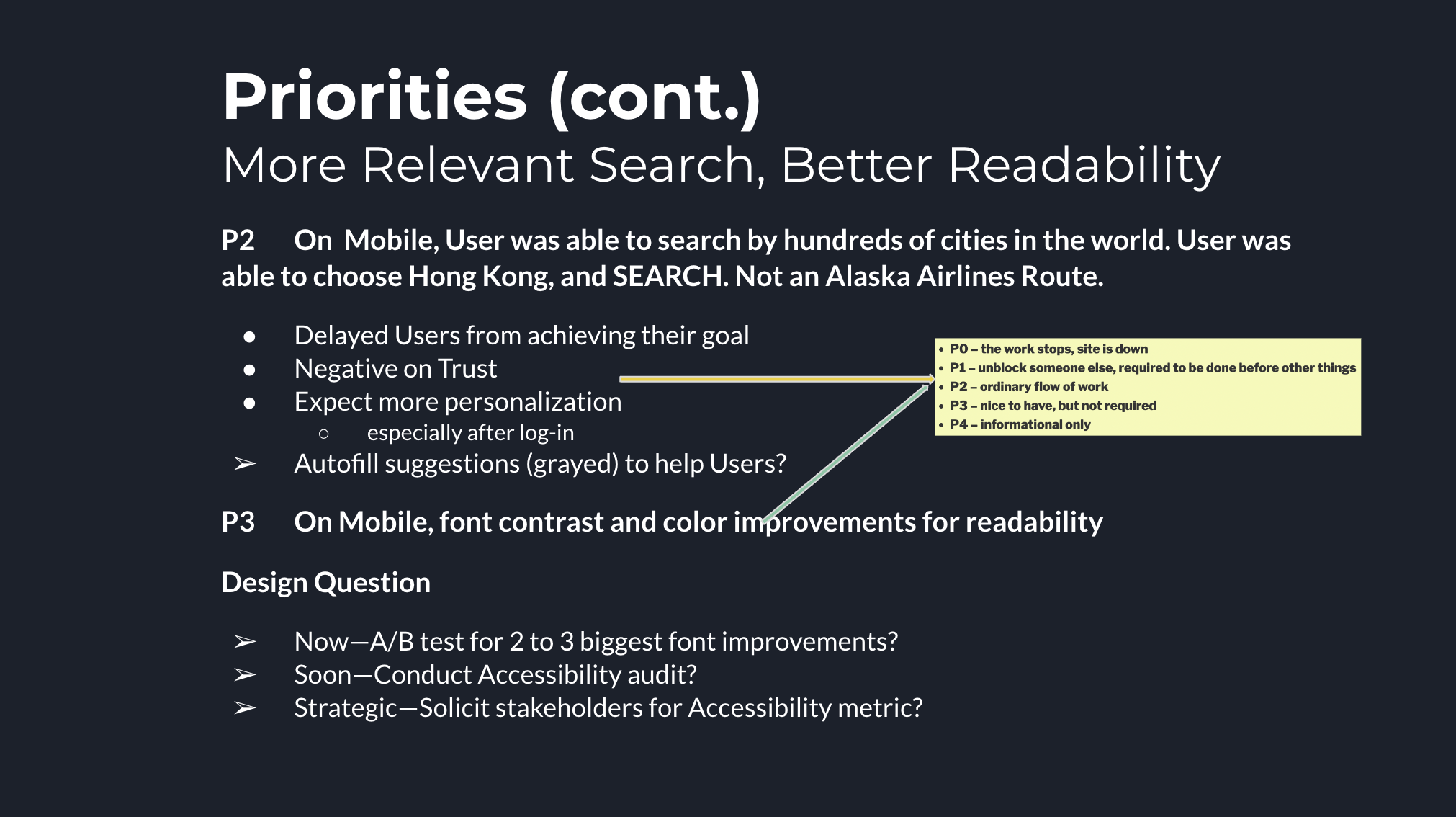 A competitive analysis is conducted like an internal audit.
An Internal audit takes a broad-ranging view of every possible improvement opportunity.
A Competitive analysis focuses on your priorities, highlights key differences between your competitor's experience and yours.
Competitive analyses often include more than one competitor. I chose 1 for the case study.
I researched competitor's Mobile Apps and chose United Airlines for key features
The United Airlines App Content:
Presented me with highly relevant information

Deals from my city, picked-up flights where I left off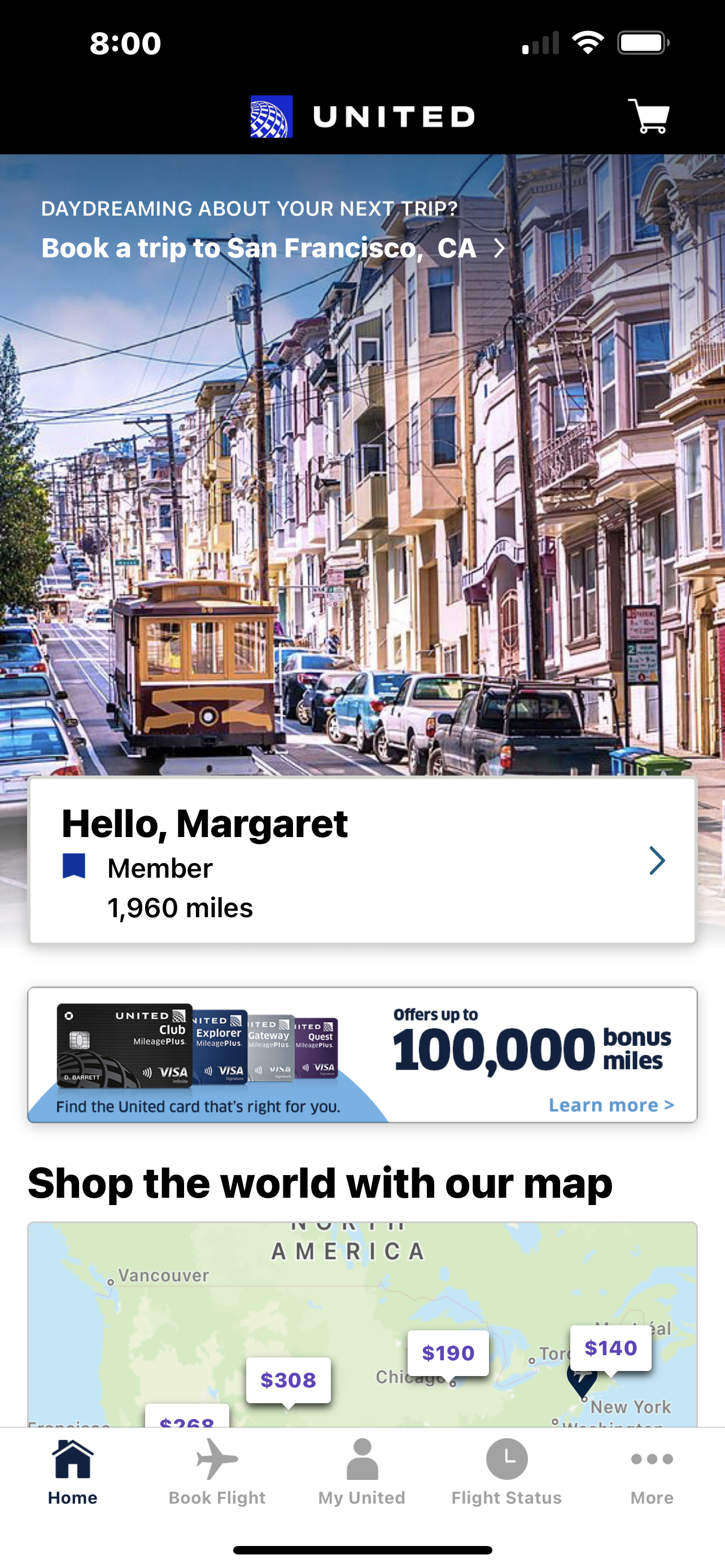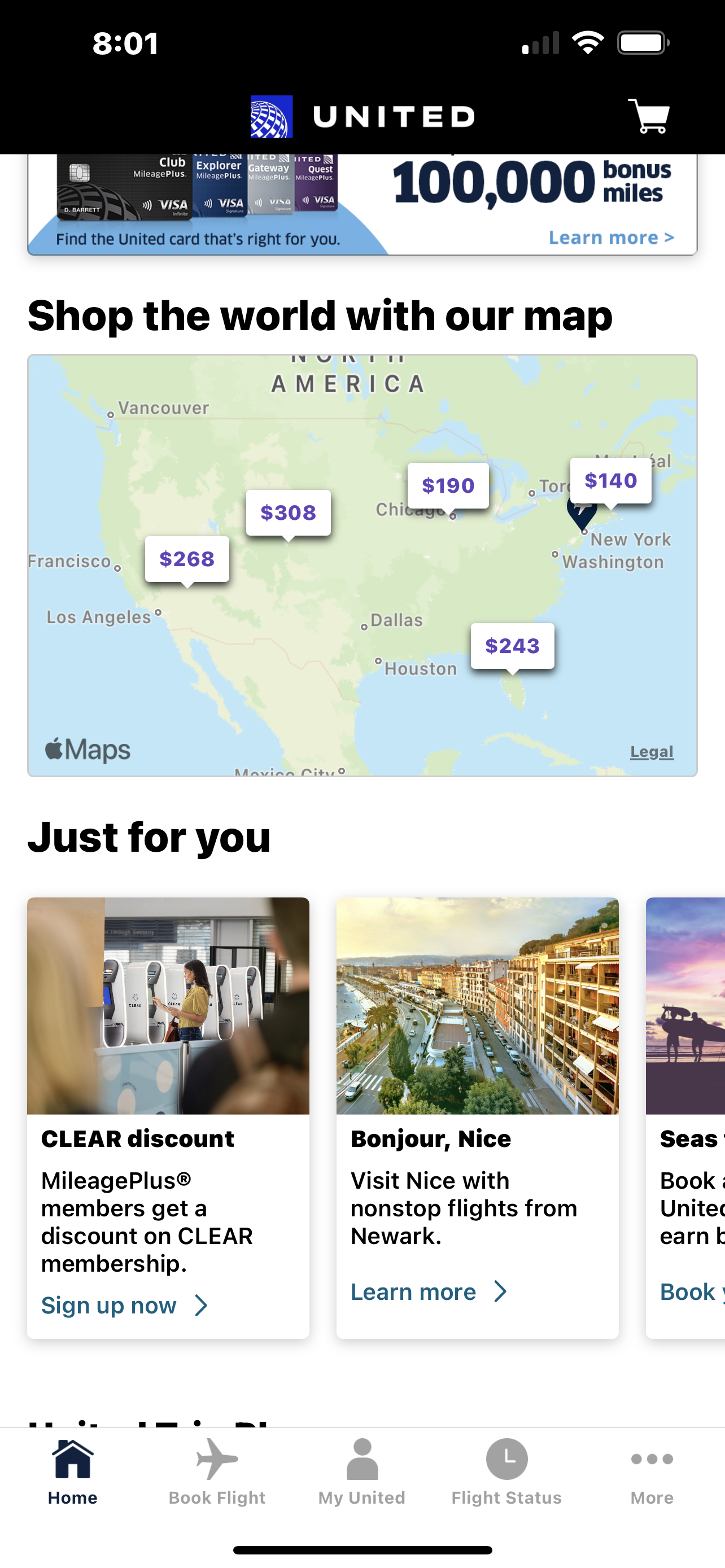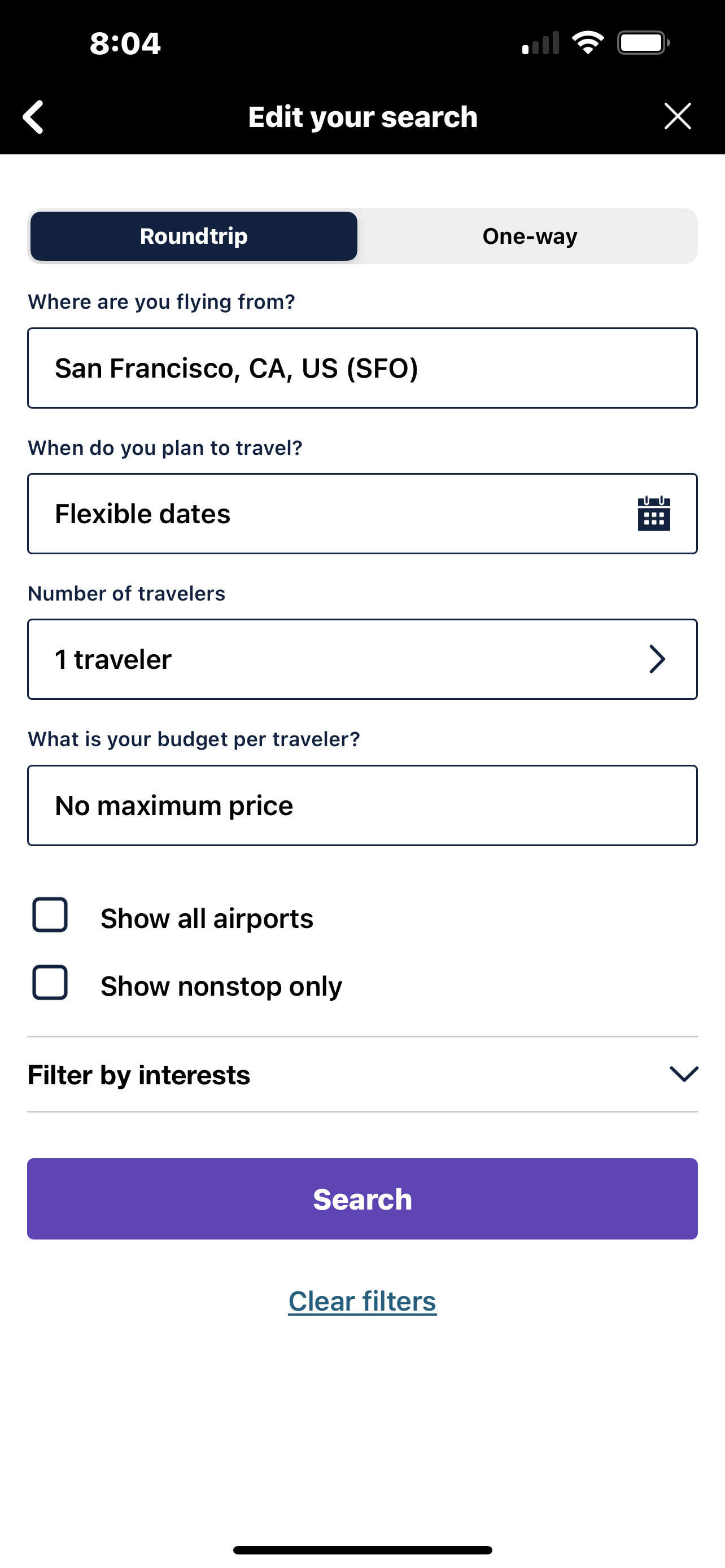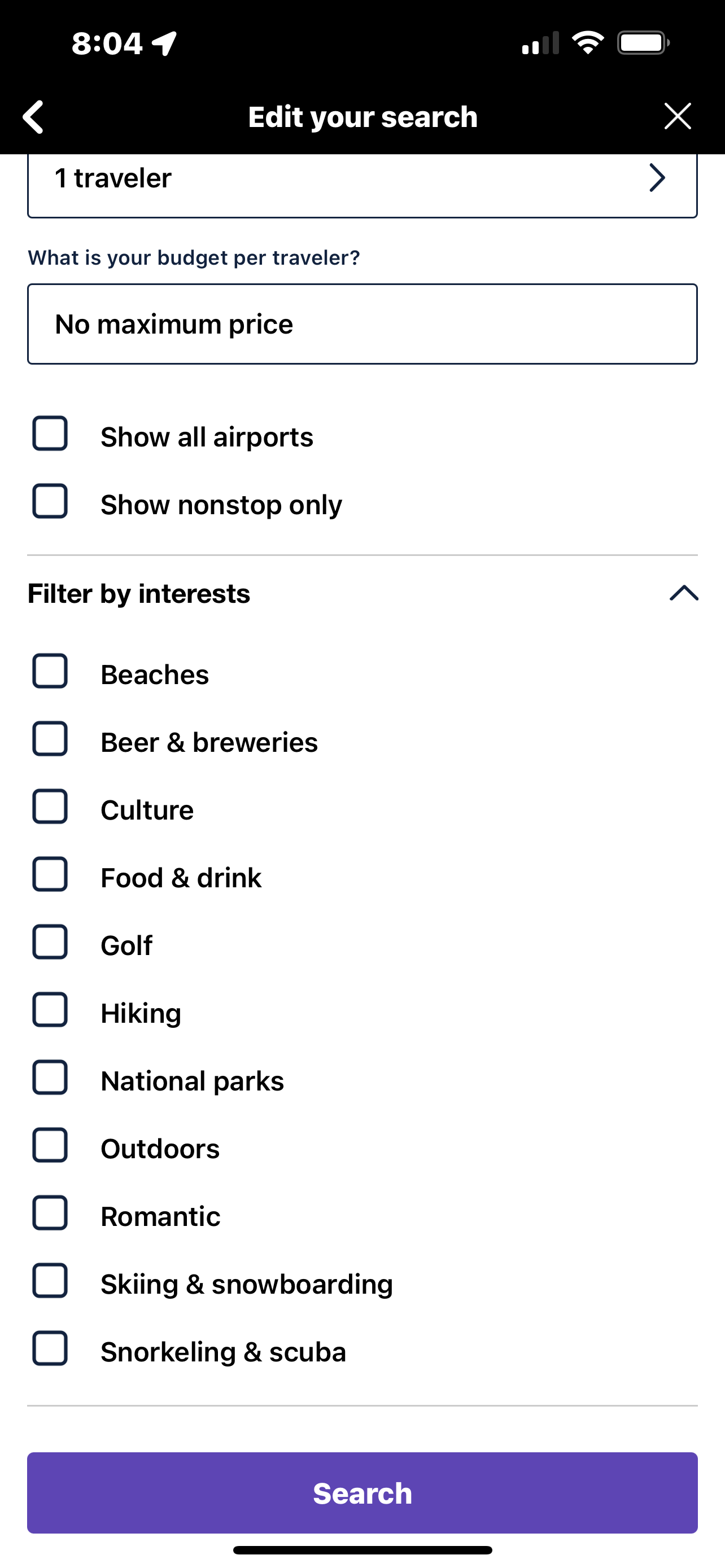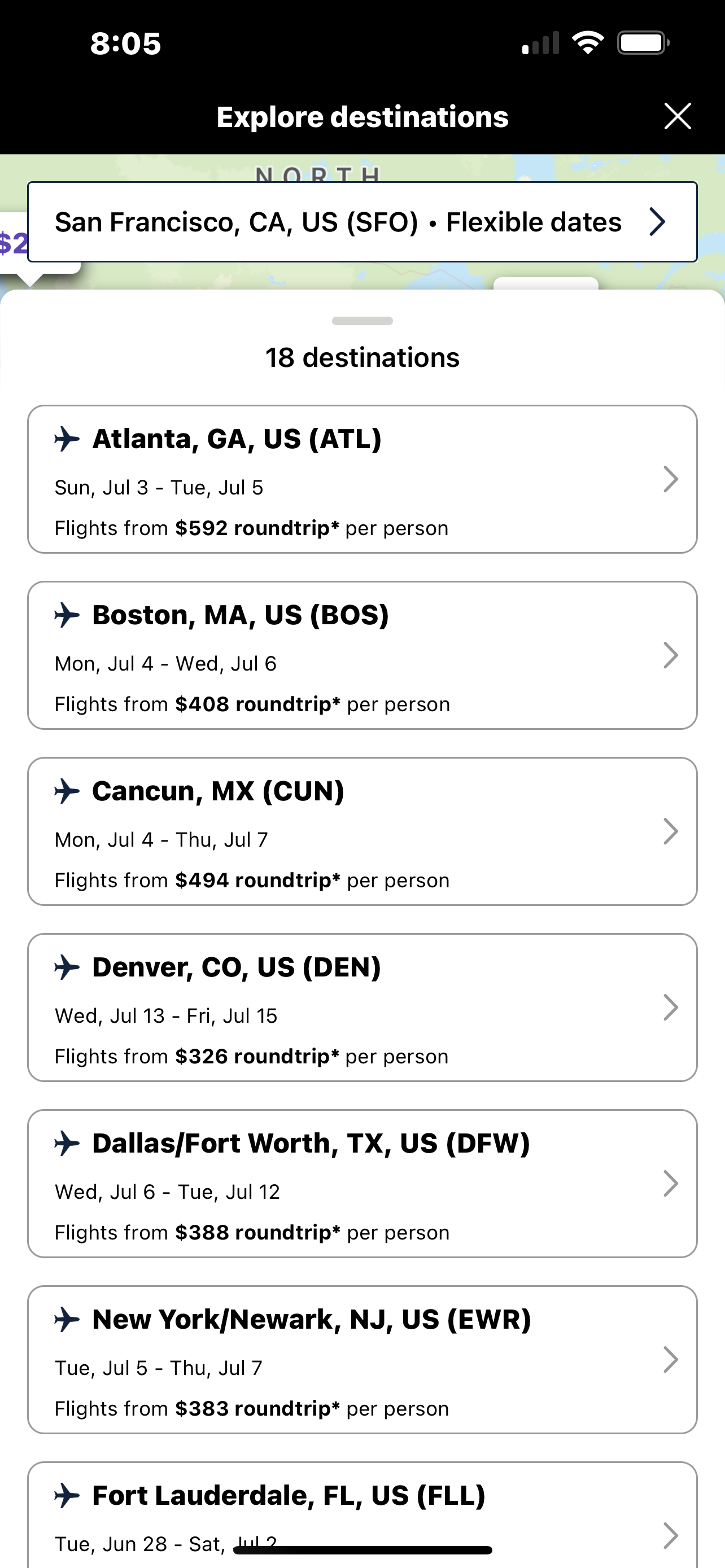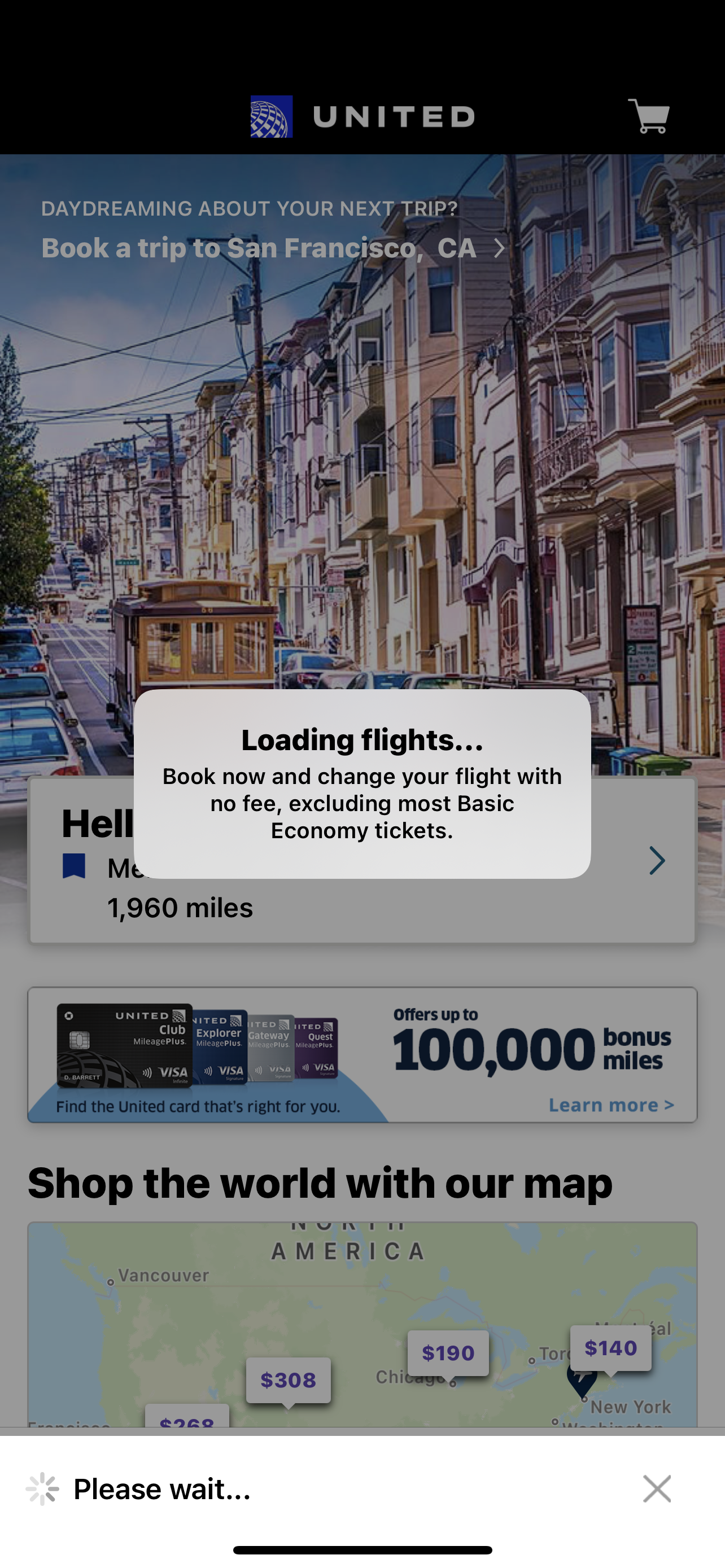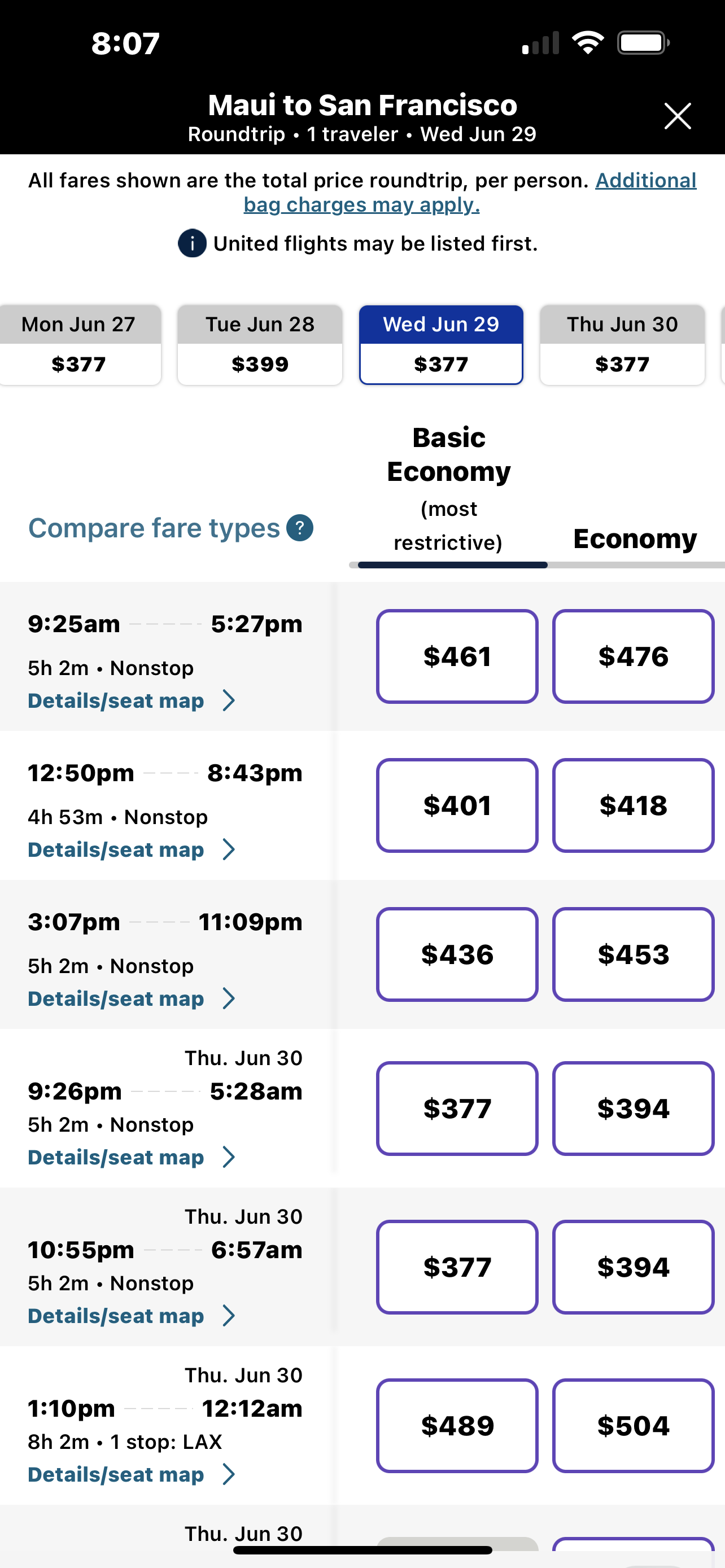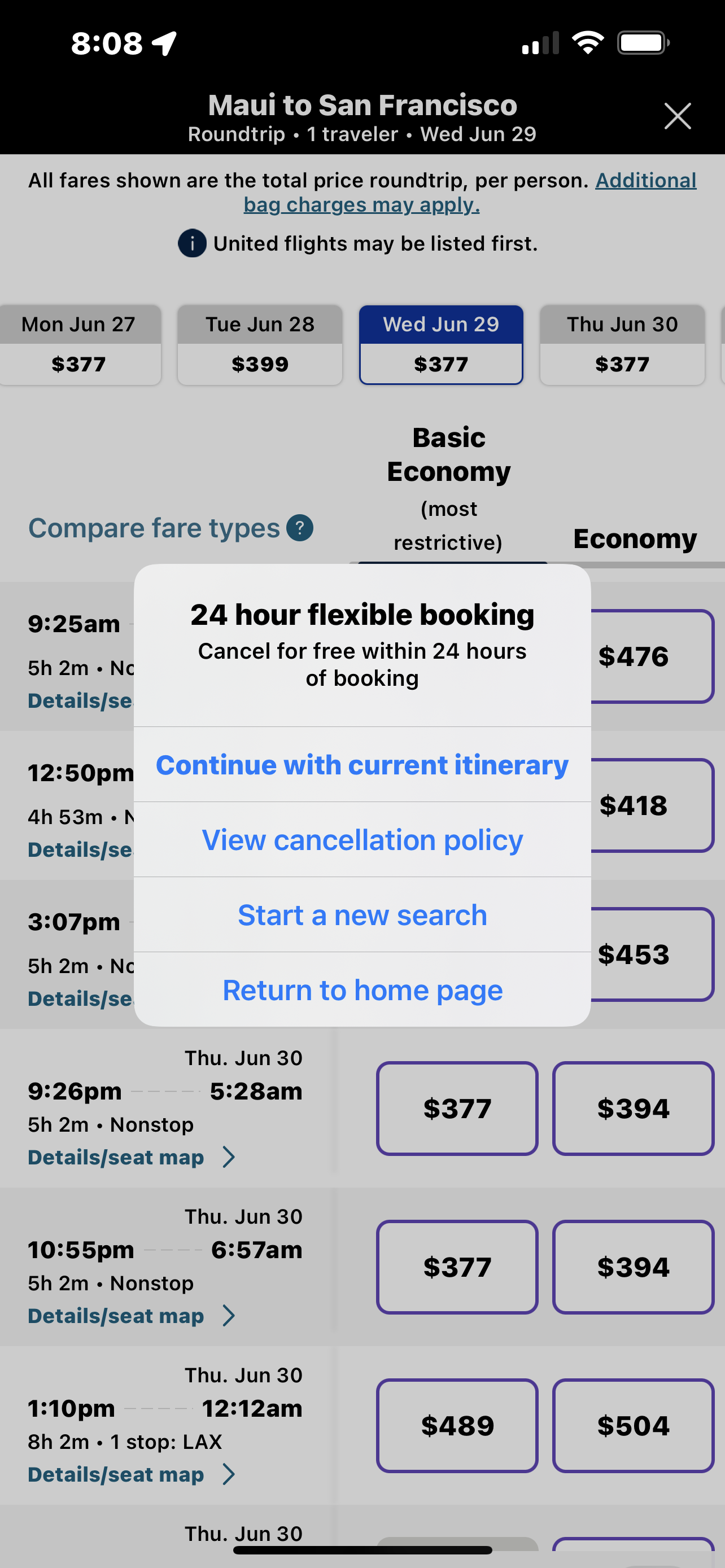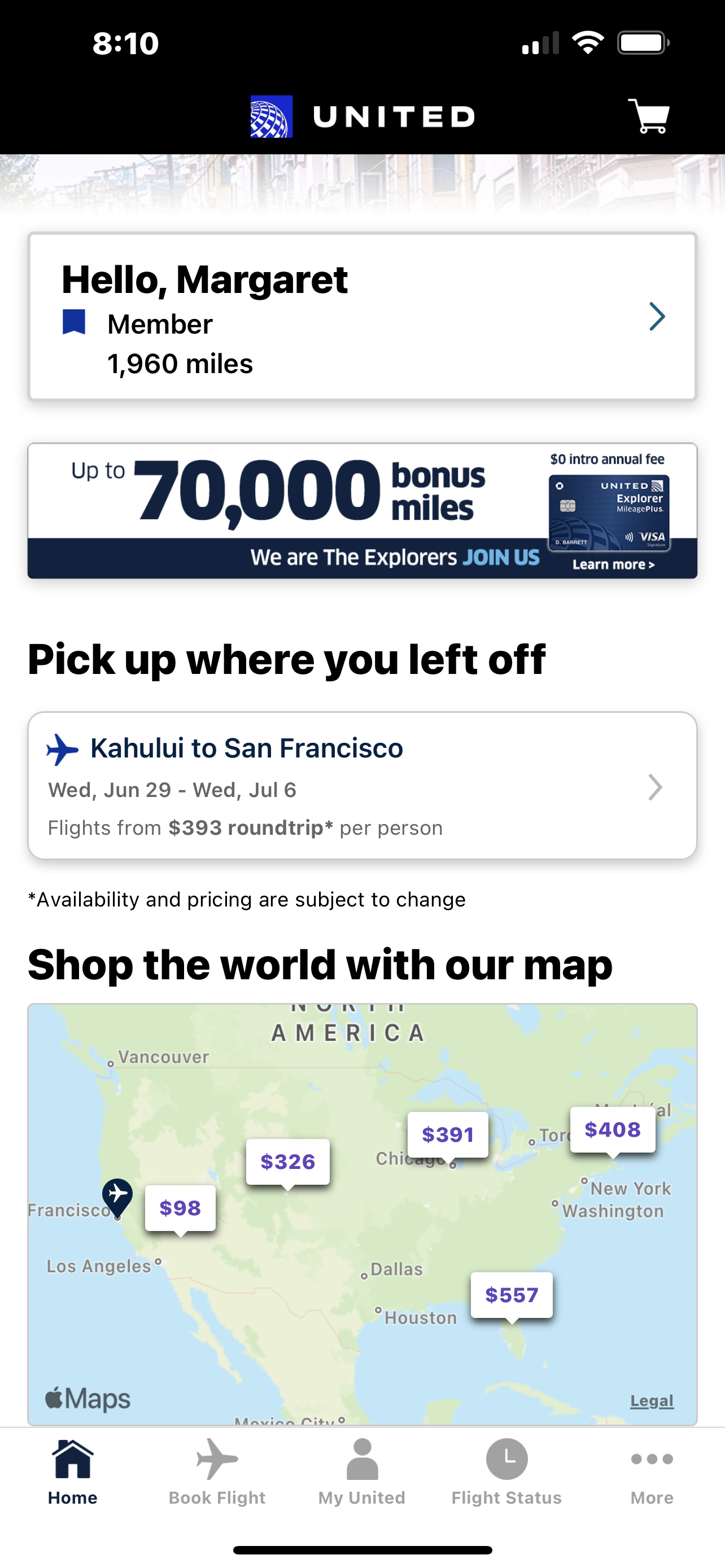 Then I highlighted differences in the
user experience areas prioritized.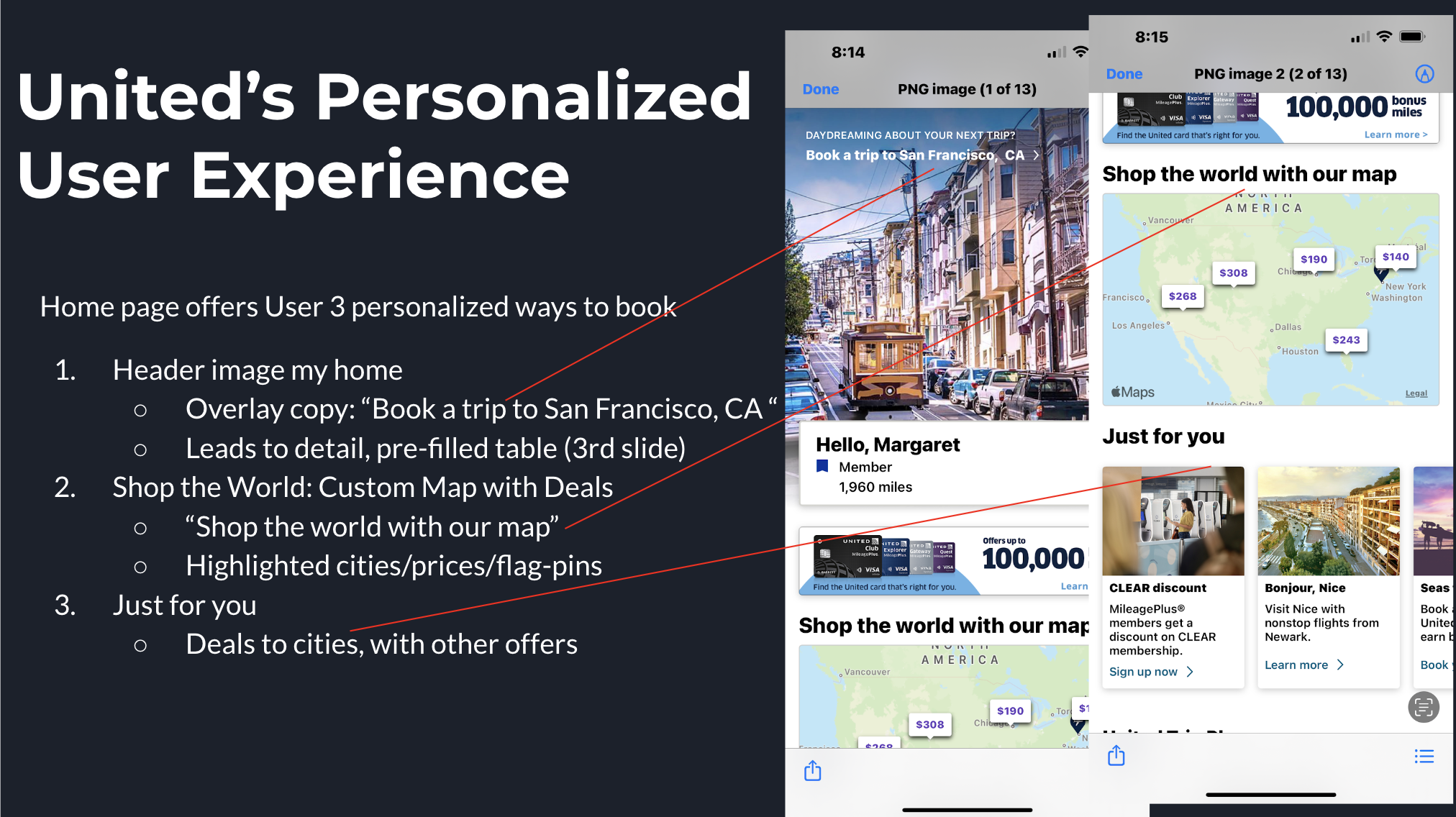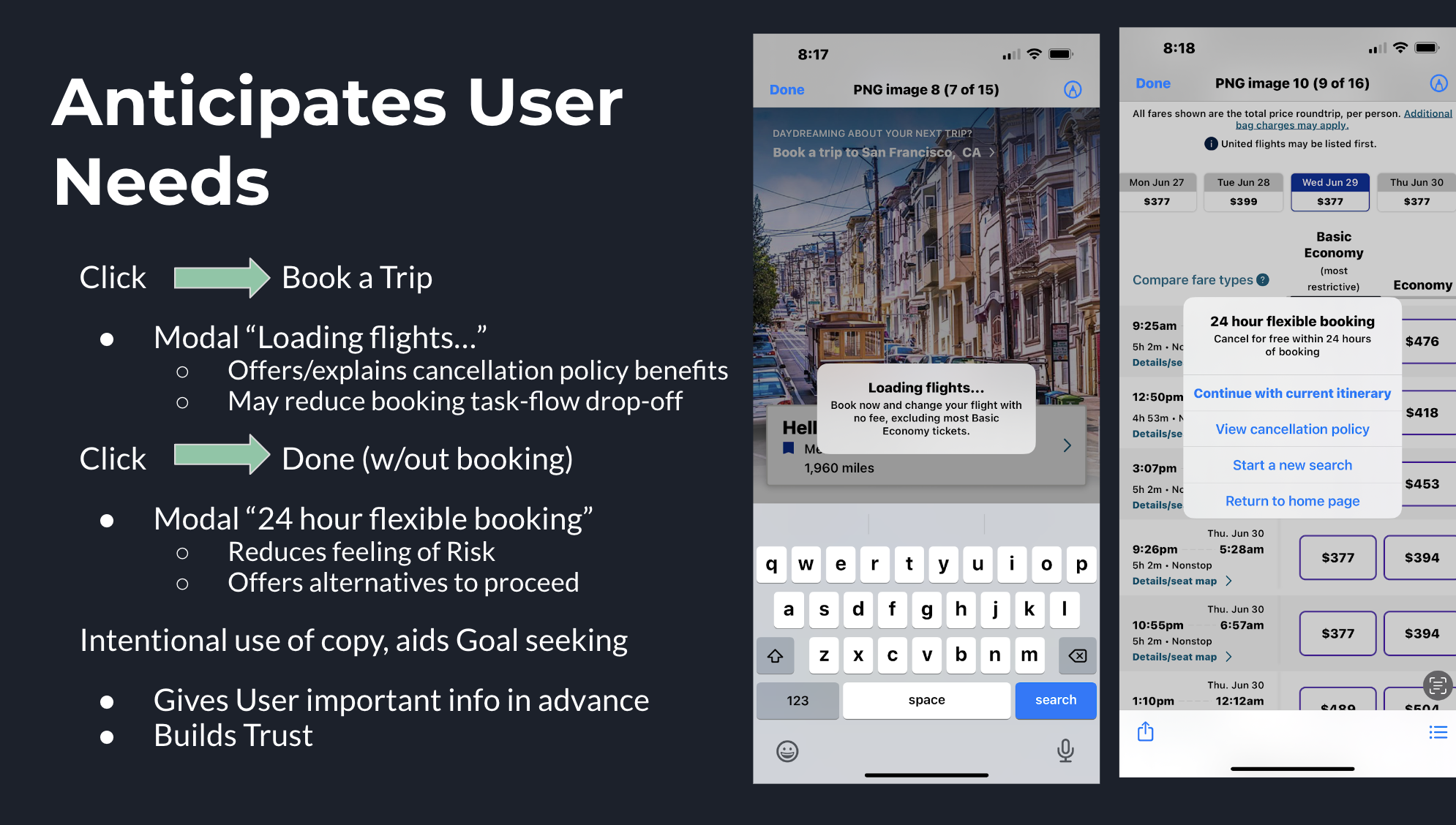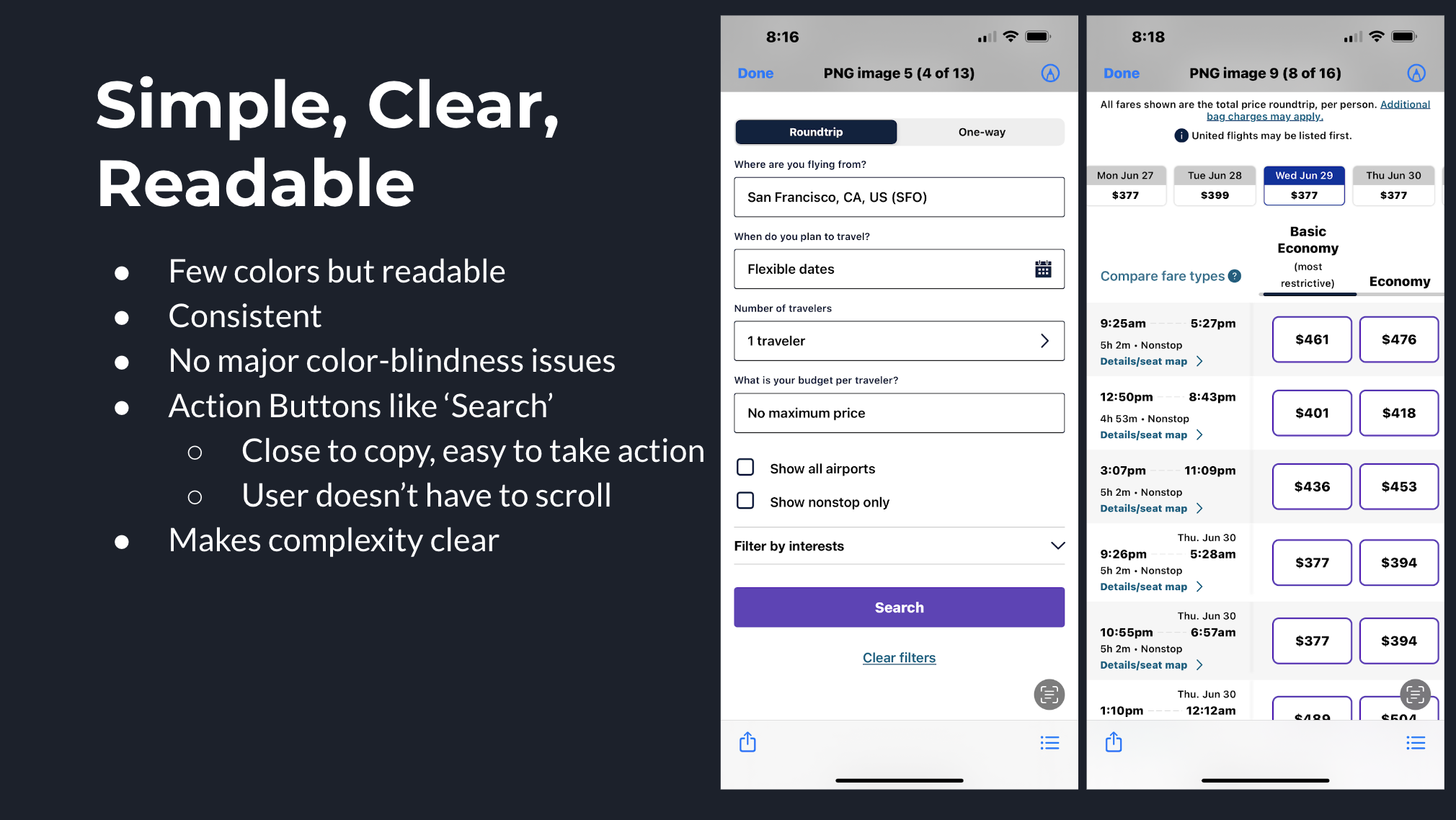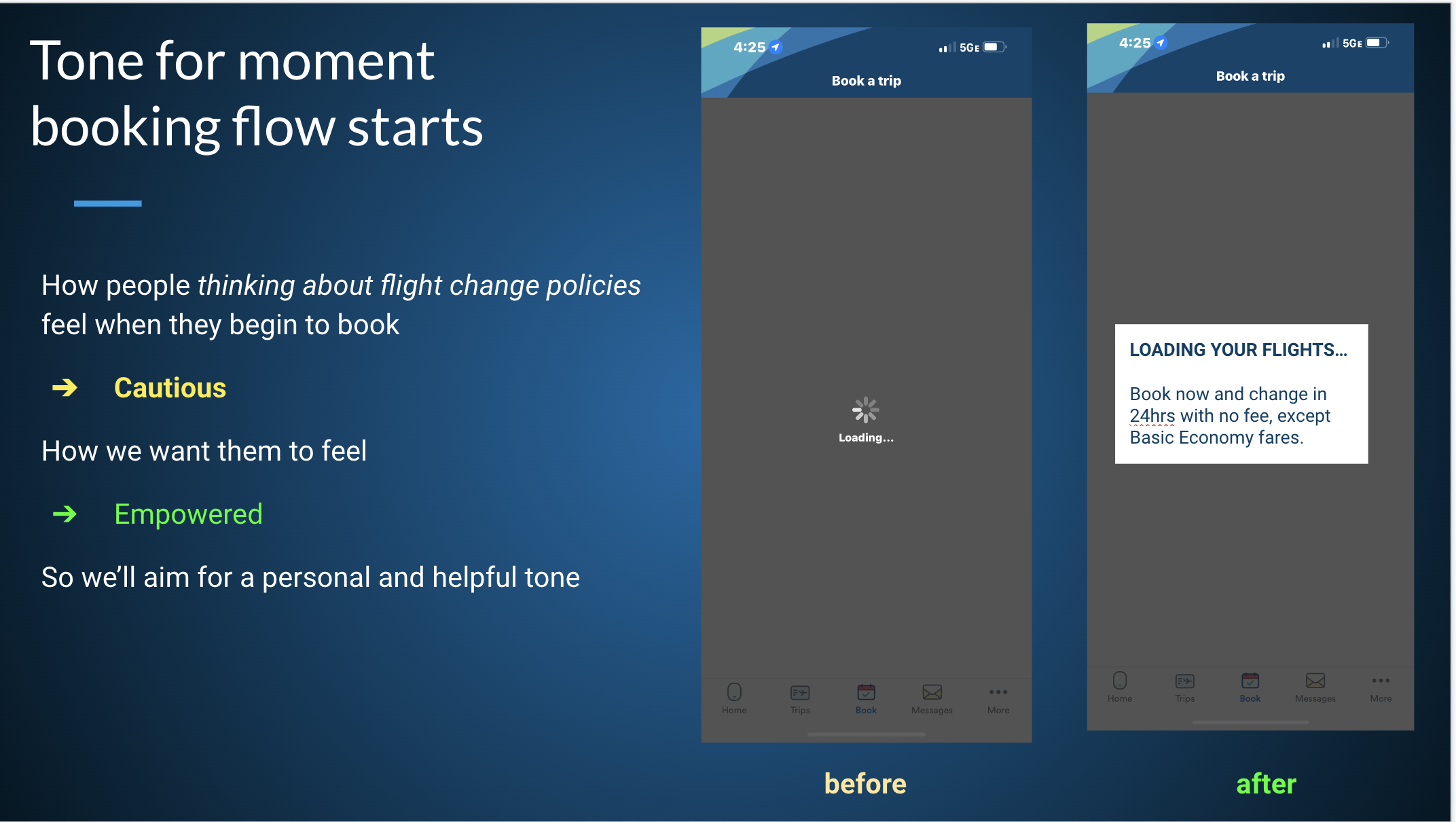 Voice & Tone
Voice describes how a company or brand sounds overall.

Tone describes the way that Voice changes (modulates) over time, or in response to a situation.

More playful tones may be used, for example, when there's not a lot at stake (end of task).

More serious tones are effective when users might be upset or disappointed.

Tone should be modulated with intention across the User Journey.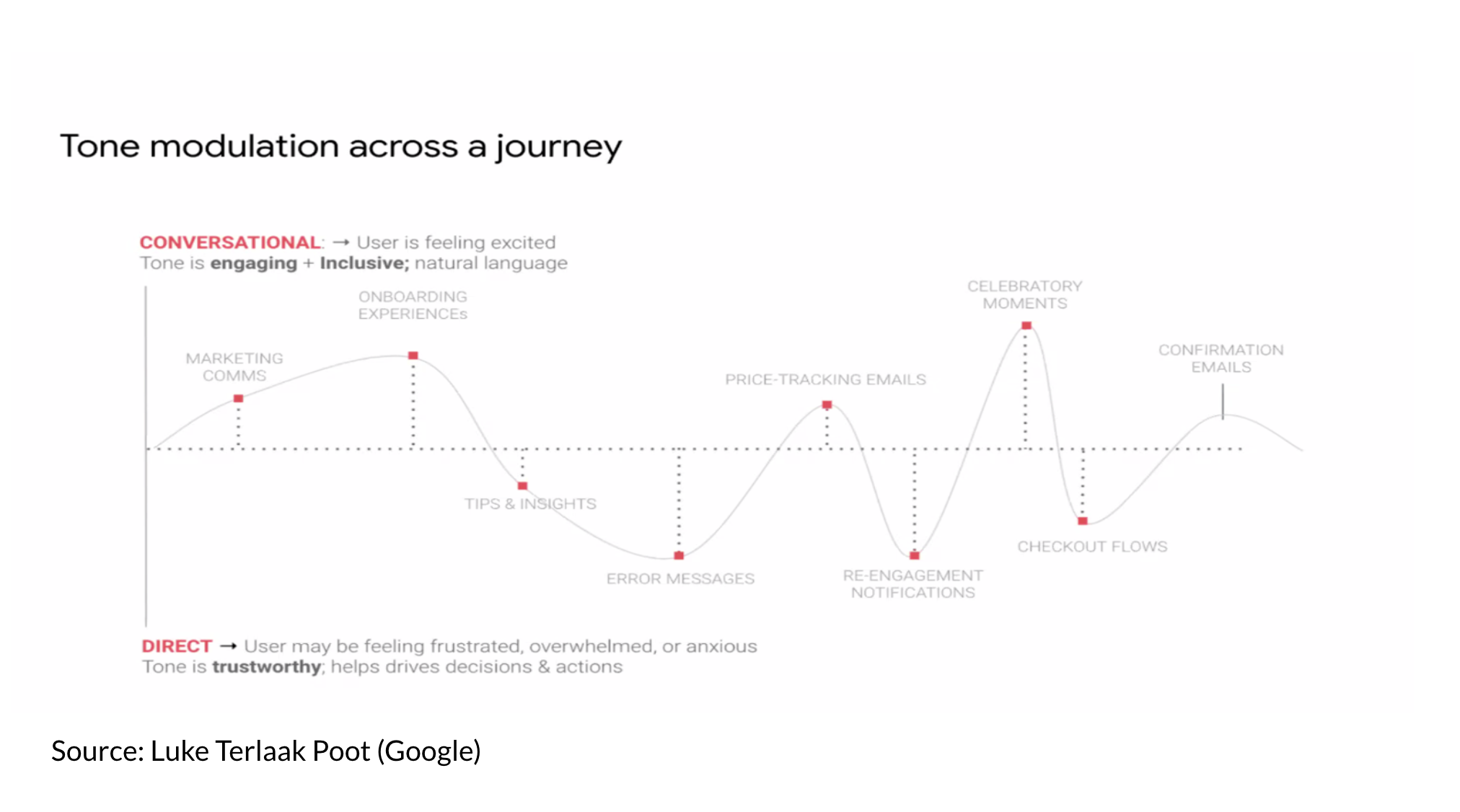 I re-wrote one screen in the booking flow, making it shorter and improving tone.
This is your heading
A content strategist needs to consider how people will be using the app.
Users booking a trip want to get something done.

Research shows delays hurt user satisfaction. Too much delay causes drives users away.

They scan content

Make it easier to write for scanning patterns
Choose one screen in your booking flow that relates to cancellation or change policies, which isn't very scannable currently.
Then, make it more scannable. You might do so by breaking up the text into sensible sections, by adding headers, by frontloading (putting the most important stuff first), removing non-essential info, and/or by improving the concision of the writing.