UX Qualitative Research: StartUp Mobile App

Mobile Discovery & Design workshop
-Startup Food Delivery Service
_
UX Qualitative Research / 6-step UX Process


Margaret Seymour
~NN/g UX Research Specialist certified

Workshop Case Study


Background: UX Qualitative Research 5-day in case study format
Scenario: UX Researcher for a startup planning to enter the global food delivery market. The team hasn't developed the service or design yet. We want to:
Begin with a thorough understanding of customer needs

Learn from the mistakes of existing competitors (like Uber Eats)

Find opportunities to differentiate from competitors
User groups, top tasks
Customers ordering food

Drivers picking up and delivering food

Restaurants accepting and filling orders
Result: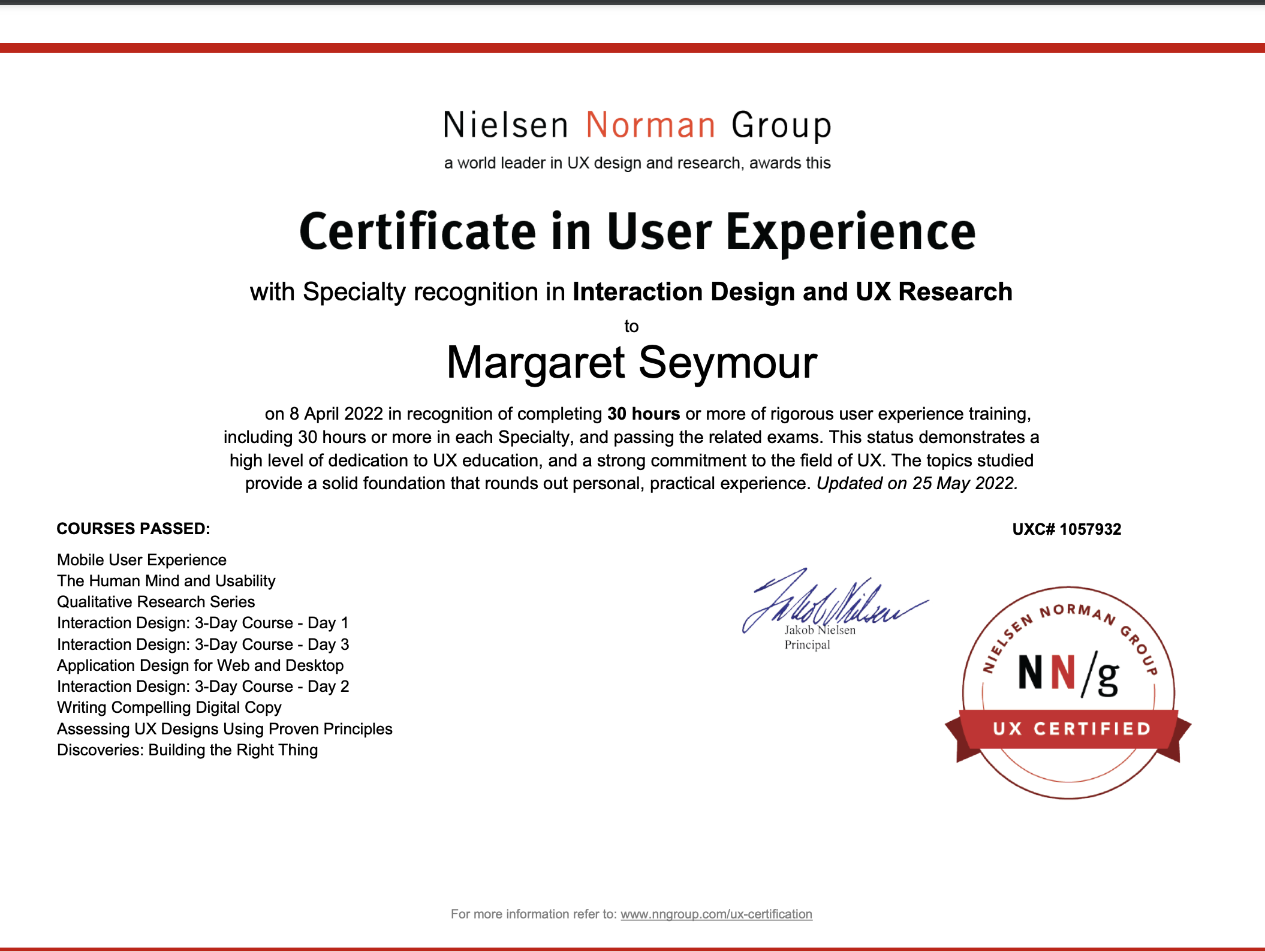 Research goal formula: Action Verb + User Group + Area of Interest
Example action verbs: Understand, Learn About, Determine, Find, Compare, Assess
1. Understand the experience repeat, frequent customers of food delivery apps have over a typical week: diary study
2. Understand how difficult or easy it is to place an order: usability test
3. Understand what difficulties competitor Uber Eats restaurants have as they receive and place orders: field study
4. Understand which food delivery apps people use and why: user interview
Wrote recruitment profile
Who would be a realistic user of our product?
Users who live in a city (not rural area)

Has used or uses delivery app (consider frequency)

Not currently affiliated with any food delivery app
Screener Questions
How frequently do you order food with an app?

I never order food

Once a week

2-3 times a week

4+ times a week

Do you work with any of the following delivery services? (screen-out)
Finalized research goals
Learn which food ordering mobile apps people use and why.

Discover what motivates a user to use the app.

Uncover the drivers behind users food choices.

Uncover what are the user's end-to-end experiences (pain points, positives) with food apps?
Brainstormed interview questions, grouped and associated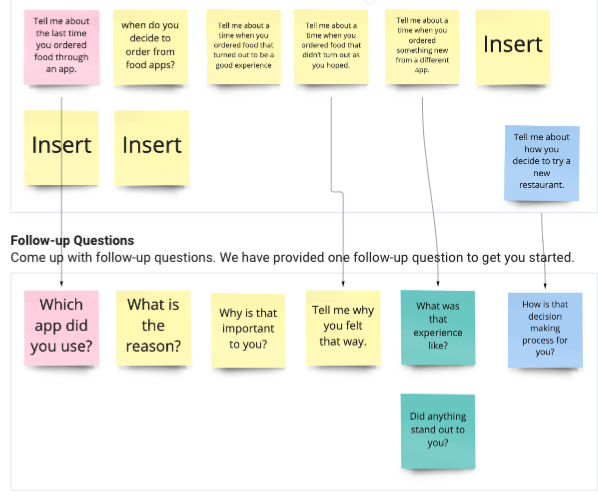 Organized into interview guide template
-scroll screen images to see more-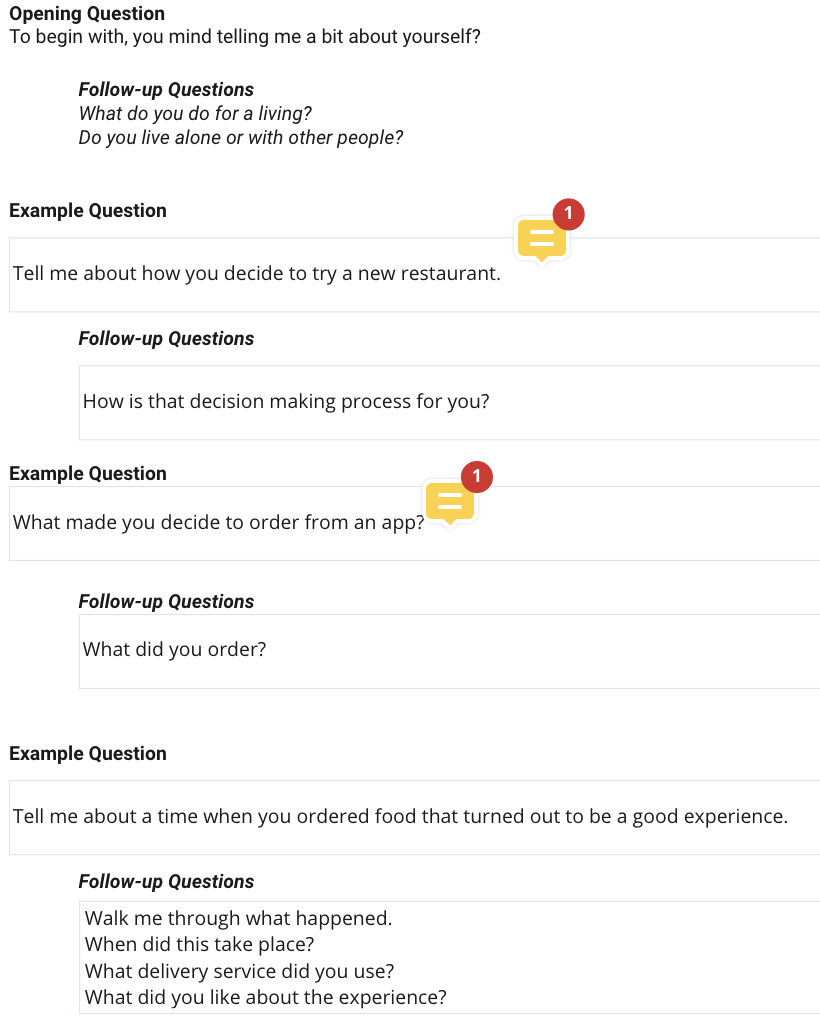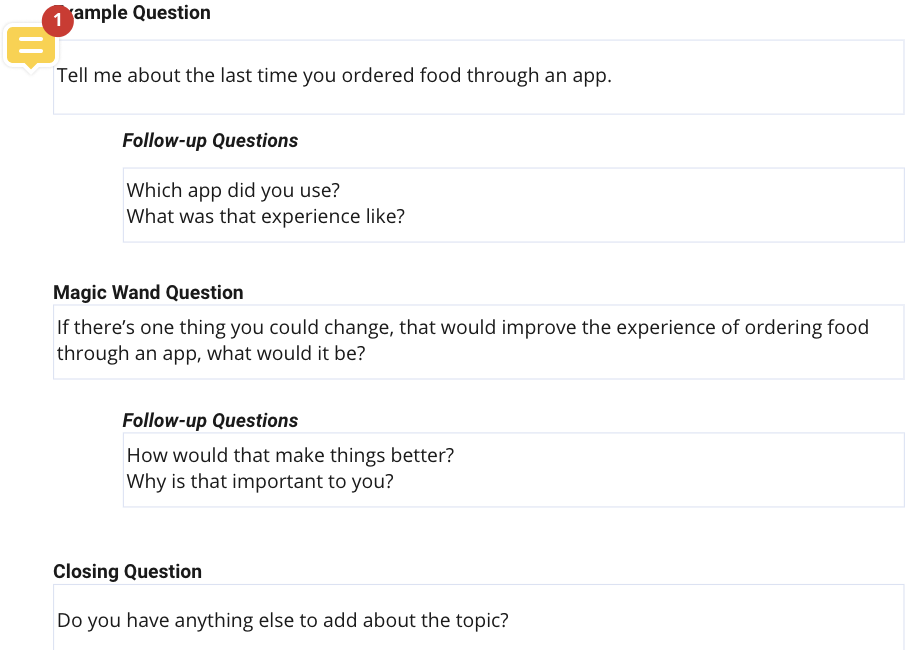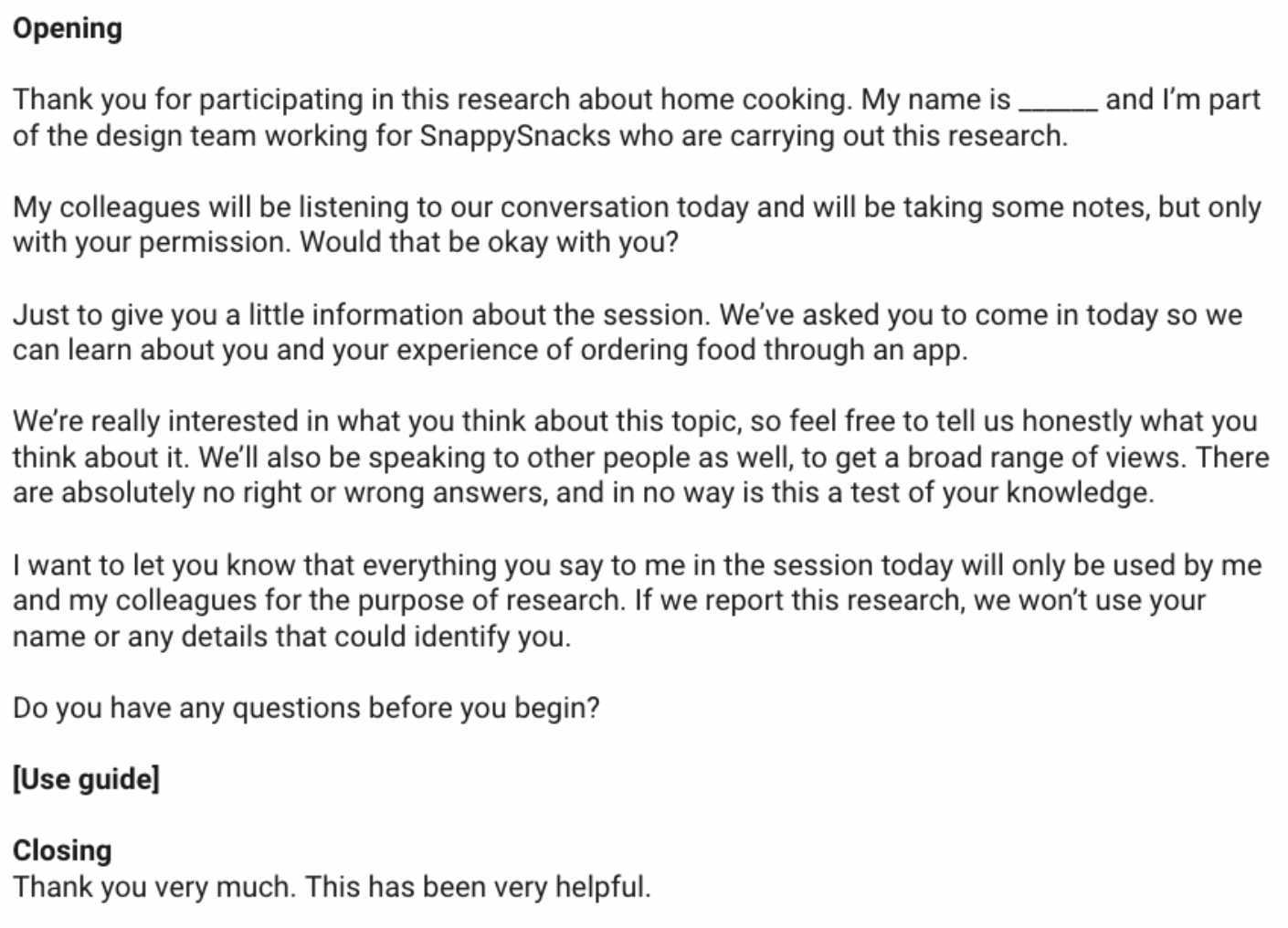 Set participant roles
Facilitator I was a Facilitator. I administered the test.
Participant takes test
Observers take notes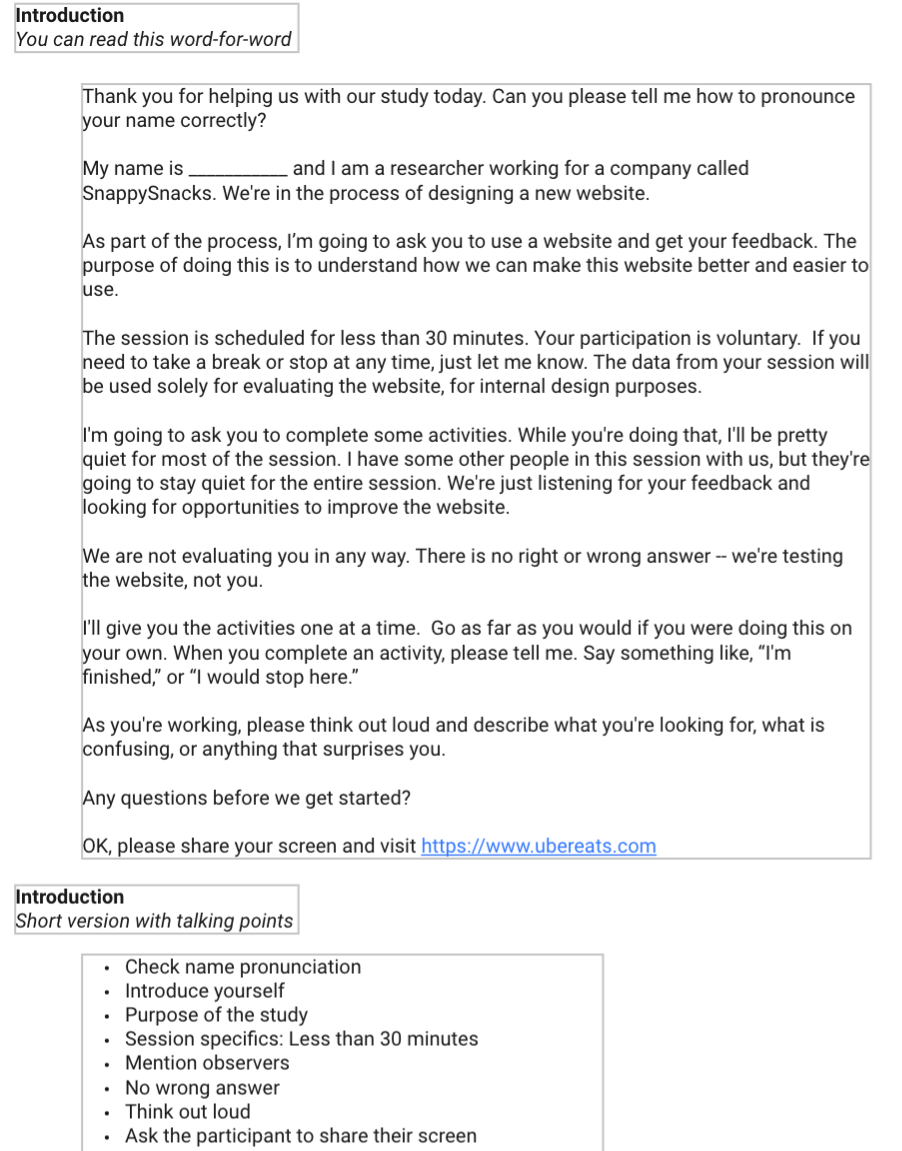 Affinity mapped results into groups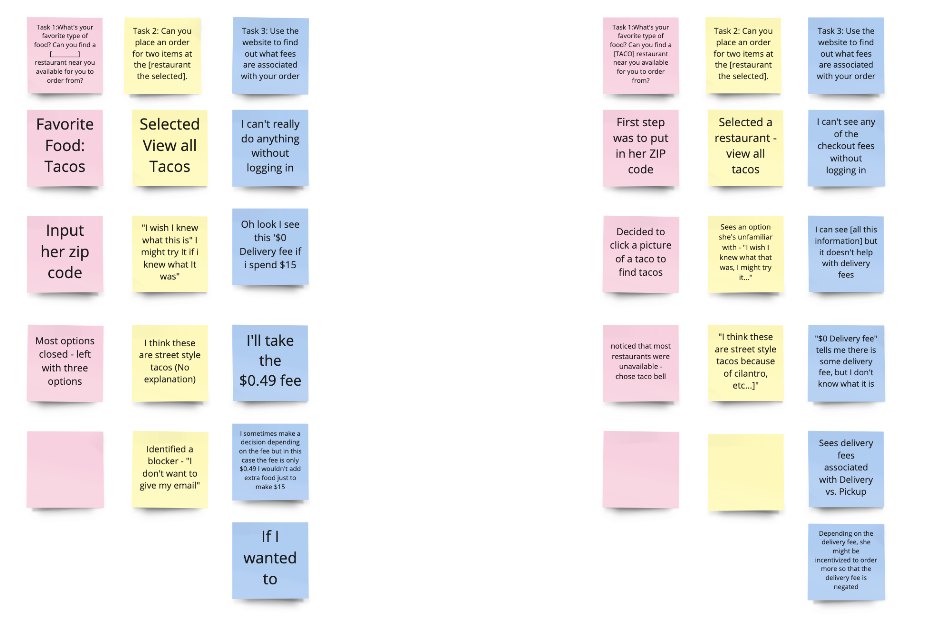 Took notes of field study video
What the participant did

What the participant said

Tools, devices & objects participant uses

Anything in the participant's environment

Questions that come to mind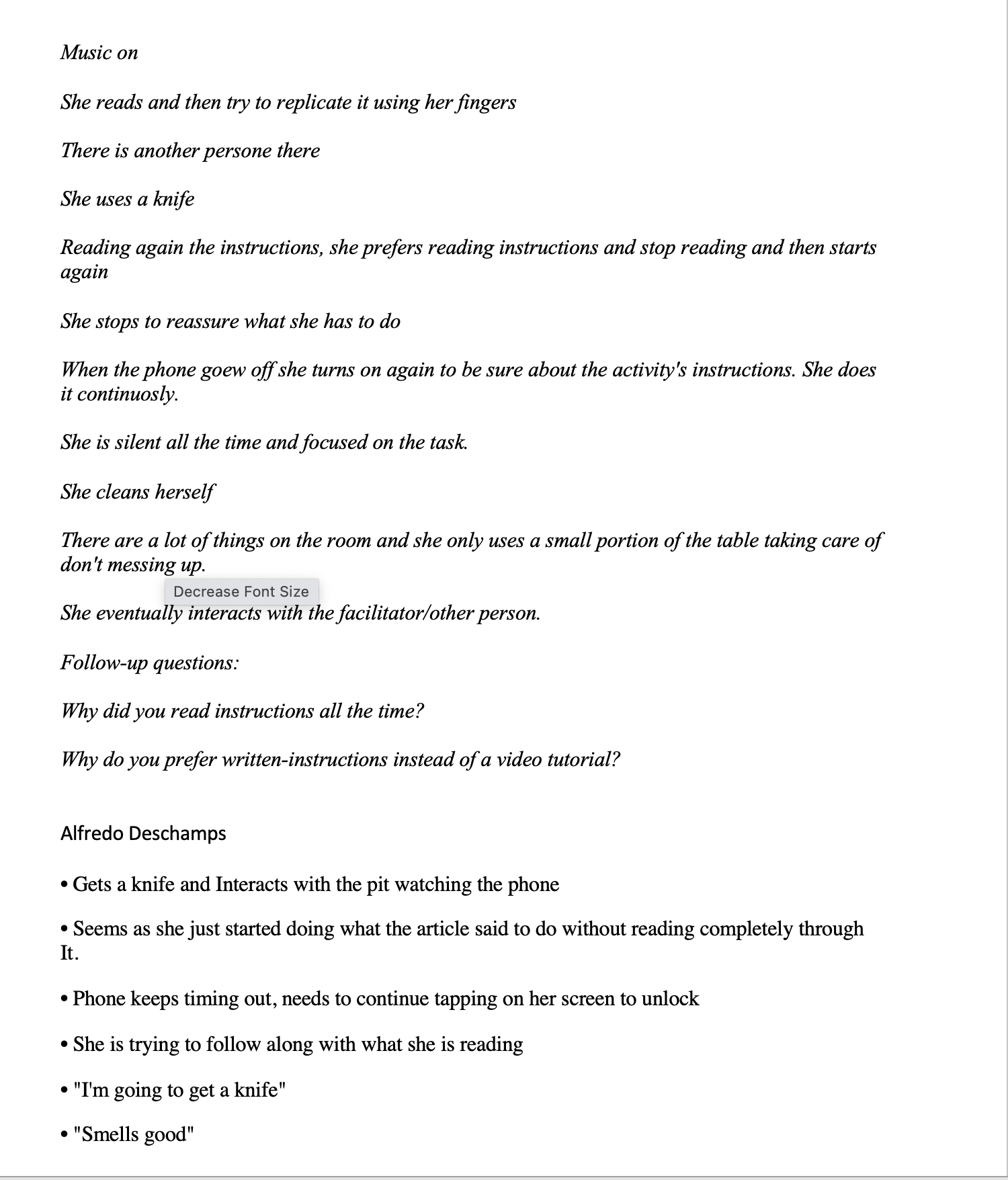 Identified usability issues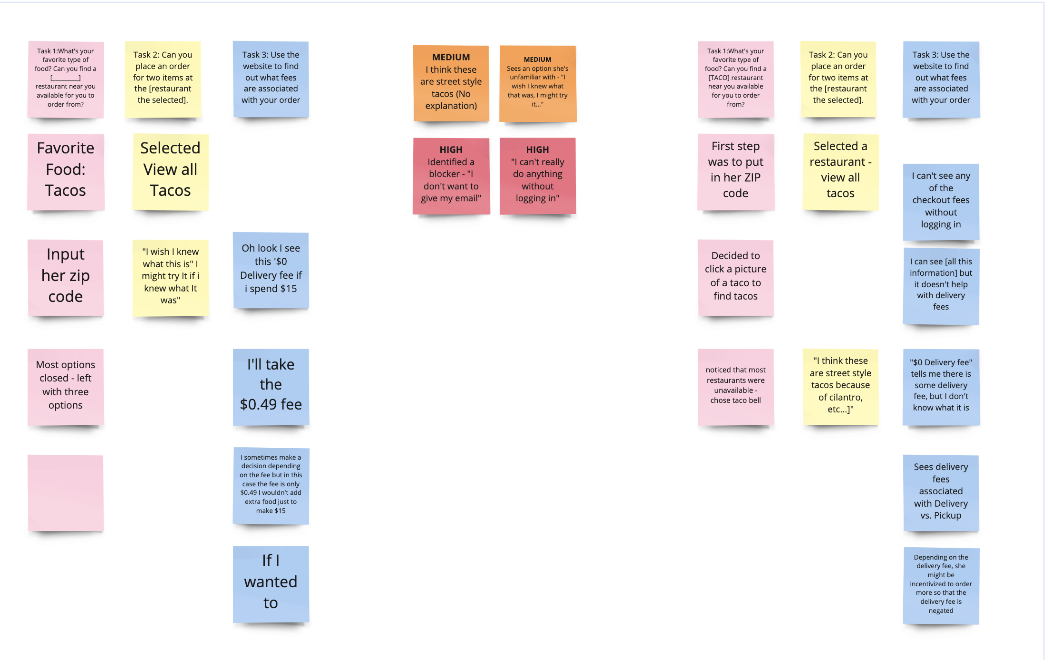 Created preliminary severity codes

Affinity mapped interview data
Assigned severity code to each group
-scroll screen image to see all-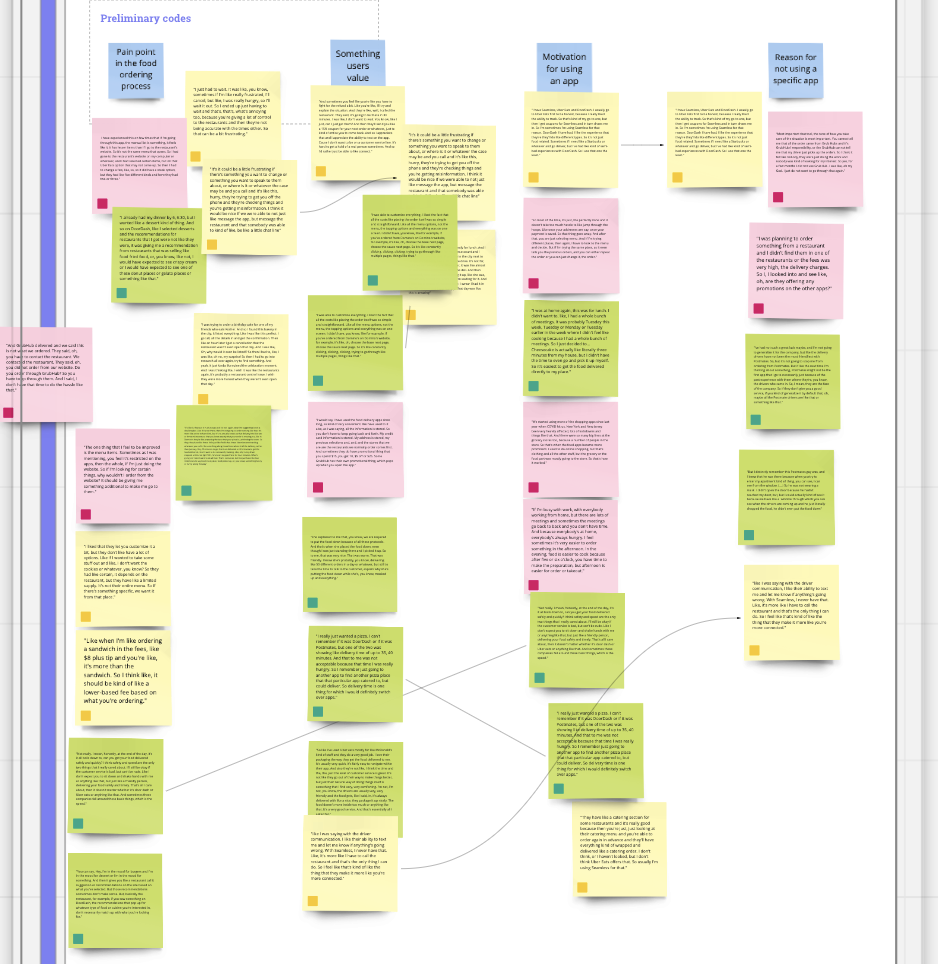 Themes and insight
What's important to people when they use an app?

What attracts people to use a specific app?

What stops people from using a specific app?

What are some pain points, gaps, or challenges in the user journey (process?)